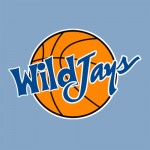 The following is an excerpt from Patrick Marshall's Rush the Court MVC preview. You can also find his musings online at White & Blue Review or on Twitter @wildjays.

Big Men Instead of Guards—
For many years, the Valley has been known as a guard's league with not as many big-bodied frontcourt players leading the way. Things have changed at least for the teams at the top. Along with McDermott, the Bluejays boast big man Gregory Echenique, who while topping over 300 pounds when he came to Creighton over three seasons ago, is now down to 260 and very agile. Jackie Carmichael from Illinois State impressed many at the camps he attended this summer after coming up big at the end of the season for the Redbirds. Colt Ryan, though he could be considered a guard, is more of a forward, but he can score in bunches for Evansville. Drake returns center Seth Van Deest from a shoulder injury that kept him out all season. Carl Hall will likely try to hold things down with Wichita State bringing in a bunch of new players.  Then you have Seth Tuttle from Northern Iowa who was the MVC Freshman of the Year last season. When you look at the make-up of the MVC going into this season, it is easily dominated by talented frontcourt players.
Deja vu Times Two—
Three years ago, Greg McDermott returned to the conference that originally made him a hot commodity and has experienced success by taking Creighton back to the NCAA Tournament.  This time Southern Illinois hopes Barry Hinson has the same success coming back to the conference that he had marginal success with while at Missouri State.  It is rare that a coach returns to the same conference to coach another school, but the MVC must be a special place where two former coaches do so to coach different teams in a short period of time. Unlike McDermott who came to Creighton with a cupboard somewhat full, Hinson has a little more work to do after the struggles SIU has had for the past four seasons.
To read the rest of the article, click here: 2012-13 RTC Conference Primers: Missouri Valley Conference
Discuss this post on the MVCFans Message Board!