Updated after the conclusion of tonight's games that saw Evansville defeat Illinois State and Drake defeat Bradley in OT, here are the updated MVC tournament seeding probabilities with each team having 2 games remaining in conference play.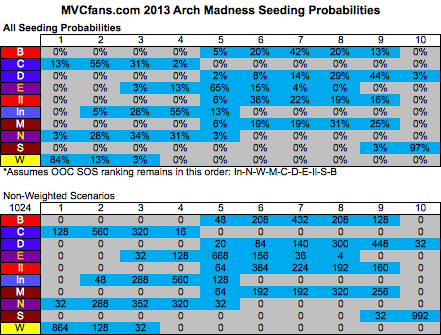 Below are the weighted probabilities.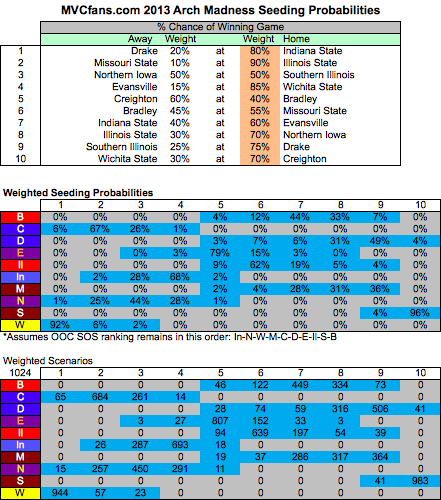 Discuss this post on the MVCFans Message Board!