Featured

We are officially one month into the college basketball season and the play of both Wichita State and Northern Iowa has caught the eye of many in the college hoops world.  The Shockers remain highly ranked despite a close loss to Utah and the Panthers enter the polls after a spotless start.  Frankly, it's hard for me to imagine either team moving out of the Top 2 this season, but there's plenty of jockeying for position throughout the rest of these rankings.  Without further adieu, here are my updated MVC Power Rankings:
MVC Power Rankings
1) Wichita State 5-1 – Shockers lost their first regular season game in 2 seasons, but have been dominant in every other outing.  Ron Baker was my MVC Player of the Year pick before the season started and he hasn't disappointed averaging 17.8 ppg.
2) Northern Iowa 8-0 - UNI entered the polls at 23/24 for the first time since 2010.  A nearly unforgiveable home loss to George Mason was salvaged in OT, but non-conference games against VCU and Iowa in the next 10 days are critical to NCAA hopes in March.
3) Evansville 6-1 - Marty Simmons has Evansville off to a great start with the only loss being a 2 point defeat at UW-Green Bay.  Yes, the same GB team that won at #15 Miami by 13 points.  It's unfortunate the overall non-conference schedule hasn't provided the Aces with a chance to earn some national recognition for their fine start.
4) Illinois State 4-3- Although it might seem counterintuitive, I've giving the Redbirds the nod here based on losing two close games: 84-80 to undefeated Seton Hall and 66-62 to previously ranked VCU. A win at a surprising DePaul team would help solidify the spot, but it's tenuous for now.
5) Loyola 5-2 - Ramblers have just two losses (vs Michigan St and 7-1 Tulane), but road wins at Kent State and UIC earn Porter Moser and Co. a promotion……………. for now.
6) Missouri State 4-3  – Not much good happened for MSU since our last rankings (losses to Colorado State and Washington St) plus the Oral Roberts game was postponed due to a power outage.  However, if the Bears can win their two remaining games of importance vs Tulsa and at home vs Oral Roberts, Bears will move up these rankings
7) Southern Illinois 5-3 – SIU earns a promotion based on a 4 game winning streak against overmatched competition that we predicted would happen in our last power rankings. It's possible that the Salukis could win the next 5 as well.
8 ) Bradley 3-5 – Bradley moves up after going 1-3 in their last four games. The good news: the win was an impressive one against 6-1 Central Michigan. The bad news: leading score Warren Jones, who scored 33 in that game, is now out 4-6 weeks with a stress fracture in his right foot.
9) Indiana State 3-5- It's tough to penalize the Sycamores for losing games vs Illinois, Memphis, and at Butler over the last couple of weeks, but they have to go somewhere. Let it be known that I give credit to Greg Lansing for scheduling tough (and I privately wish the Aces had this schedule).
10) Drake 1-7 - The Bulldogs are who were thought they were – at least so far. If you are a Drake fan, it's probably not too early to start making hotel reservations for Thursday night in St. Louis.
You can discuss this and more on the MVCfans.com Message Board

After two weeks of play, it's time to quickly analyze what we have seen so far including the early season Valley bright spots (WSU and UNI) and also point out the hopefully premature dim areas of the league (looking at you, Bradley).
Here are my updated MVC Power Rankings:
MVC Power Rankings
1) Wichita State 2-0 – Shockers looked impressive in their season opening wins over New Mexico State and Memphis.  On paper, the Dec. 3 game at Utah appears the only game all season where the oddsmakers might not make WSU a sizeable favorite.
2) Northern Iowa 4-0 - UNI's impressive win that snapped Stephen F. Austin's home court winning streak on ESPN showed the nation that the Panthers are formidable and will threaten WSU in the Valley.  I think UNI will have a great resume on Selection Sunday.
3) Evansville 3-0 - UE's 1-2 punch with Ballentine and Mockevicius is among (if not) the Valley's best.  Aces scored a 19 point road drubbing of Miami-Ohio already, but schedule unfortunately lacks any potential signature non-con wins.
Chris' note – After the Top 3 spots, things get really muddled.
4) Missouri State 2-1- After last year's season ending injury, Marcus Marshall looked fully healthy while scoring 38 points in the season opener.  Yesterday's loss to Texas Tech was uninspriring, but it's hard to separate teams 3-8 so far.
5) Illinois State 1-1 – The Redbirds lost to Utah State to begin the year, but bounced back with a win over Weber State.  At this early stage, that's good enough for 5th relative to their peers.
6) Indiana State 2-1  – A narrow loss at SLU was bookended by wins over IUPUI (in OT) and Brown.  Khristian Smith and Devonte Brown are the league's highest scoring duo so far at 19.0 and 18.7, respectively.
7) Loyola 2-1 – The Ramblers were blown out at Michigan State by 35 points, but I ask you to find MVC teams not named WSU or UNI that wouldn't have? Loyola has wins over Rockhurst and McKendree which count for nothing, but Milton Doyle looks good and that does matter.
8 ) Southern Illinois 2-3 – It has been a rough start for Barry Hinson, but today's win over Illinois-Chicago could be the start of a winning streak as the schedule softens over the next couple of weeks.
9) Drake 0-3- Bulldogs haven't been very competitive in losses to Bowling Green, DePaul, and Western Michigan.  However, with Gary Ricks and Karl Madison suspended, did you expect them to be?  Freshman Reed Timmer has been a bright spot in their absence.
10) Bradley 0-2 - Home losses to Texas-Arlington and Robert Morris have started the warmers on Geno Ford's seat.  A win tonight over NC A&T is a must.
You can discuss this and more on the MVCfans.com Message Board

Missouri Valley Conference Media Day returns to St. Louis tomorrow after a one year detour to Chicago last season. I expect Wichita State to be a unanimous favorite to win the league again in '14-15 and both Fred VanVleet and Ron Baker will vie for Larry Bird Player of the Year honors. My predictions for all-MVC teams and individual honors are below.
First Team All Missouri Valley Conference
Ron Baker, Wichita State – Preseason MVC Player of the Year
Fred VanVleet, Wichita State
DJ Balentine, Evansville
Anthony Beane Jr, SIU
Seth Tuttle, UNI
Second Team All-Missouri Valley Conference
Tekele Cotton, Wichita State
Marcus Marshall, Missouri State
Christian Thomas, Loyola
Daishon Knight, Illinois State
Khristian Smith, Indiana State
*Milton Doyle (injured)
Honorable Mention All-Missouri Valley Conference
Paul Jesperson, UNI
Devaughn Akoon-Purcell, Illinois State
Willie Wiley, Evansville
Gary Ricks Jr, Drake
Deon Mitchell, UNI
Player of the Year – Ron Baker, Wichita State
Newcomer of the Year – Paul Jesperson, UNI
Freshman of the Year – Teddy Hawkins, Illinois State
You can discuss this and more on the MVCfans.com basketball discussion board.

Now that we have started the 5th installment of our MVCfans.com predictions, I offer my final preseason power rankings until our polling has completed.  There is no doubt that Wichita State will be selected to win the Valley.  I think UNI is clearly second best as they return nearly all of their team from last year's 3rd place finish.  After that, it become markedly more difficult.  Below is my best guess as to what we'll see when the season begins in just over two months.
MVC Power Rankings:
1) Wichita St – Shockers will again be a unanimous pick and WSU should have three pre-season 1st team All-MVC players.  Even though they lost Cleanthony Early to the NBA, I expect Wichita State will be favored in every league game again this year. Expecting Gregg Marshall to run the table again is asking too much, right? Well, I'm not betting against him.
2) Northern Iowa - Ben Jacobson returns 4 starters to a team that would be strong enough to be chosen as a Valley favorite in some years. If the Panthers can get Virginia transfer Paul Jesperson to have a breakout year, Panthers could be in the NCAA discussion come March.
3) Missouri State - If Marcus Marshall can return to his pre-injury self, Bears can beat anyone on a given night. Austin Ruder and Gavin Thurman provide needed support as MSU looks like the "best of the rest" in the MVC.
4) Evansville - DJ Balentine and Egidijus Mockevicius might be the best inside-out combination in the MVC, but has the cast around them improved enough? Croatian Mislav Brzoja leads a group of talented first year players who should challenge for an upper division finish if the pieces fit.
5) Southern Illinois - Barry Hinson lost Desmar Jackson, but SIU returns a young cast led by possible all-league player Anthony Beane Jr.  Salukis avoided Thursday night last season and finished .500 in league play which was progress, but I'm not sure their ceiling is much higher this season.
6) Indiana St - In the first year post-Odum, Coach Greg Lansing returns familiar names – Kitchell, Gant, Smith – but will it be enough to again finish near the top of the MVC standings? I think this year's Sycs team takes a step back.
7) Bradley – Braves graduated their two leading scorers in Walt Lemon Jr and Tyshon Pickett, so slotting the Braves 7th here might be a bit generous. Give yourself a pat on the back if you knew that Omari Grier will be Bradley's leading returning scorer.
8 ) Illinois State – Post-season defections of Zach Lofton, Nick Zeisloft, and Kaza Keane leave Dan Muller with an inexperienced group. He will rely heavily on Daishon Knight while hoping that freshmen MiKyle McIntosh and Deontae Hawkins can contribute immediately. I think that's too much to ask.
9) Loyola - Milton Doyle and Christian Thomas are among the best returning players in the Valley, but will they have more support around them this season than they did last? To me it looks like probably not enough to elevate the Ramblers from a play-in date at Arch Madness.
10) Drake - Coach Giacoletti gets Gary Ricks Jr back for one more year after he received an extra year of eligibility, but Drake will need more from their big men than what they got from Seth VanDeest (4.9 ppg, 5.0 rbg) if the Bulldogs want to avoid the bottom of the league standings.
You can discuss this and more on the MVCfans.com message board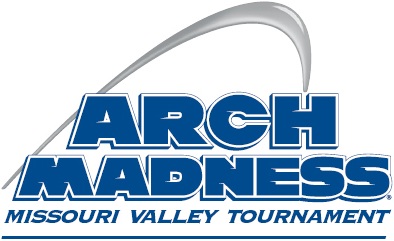 Missouri Valley Commissioner Doug Elgin announced in a (insert chuckle here) "historic" press conference today that the league would continue to hold the Valley's post-season conference tournament at the ScottTrade Center in downtown St. Louis. The agreement will keep the annual championship in St. Louis through at least 2018 and the league holds options for 2019 and 2020.
Speculation of a possible move from the long time location swirled in March when a report circulated that the MVC had requested bids from 4 cities: St. Louis, Kansas City, Chicago, and Las Vegas. In the end, however, Elgin and Co. determined that recommitting to St. Louis was the league's best option.
You can discuss this and more on the MVCfans.com Message Board
Dallas Baptist scored 3 runs in the 8th inning to defeat Illinois State 4-1 in the championship game of the Missouri Valley Conference baseball tournament played in Terre Haute, Indiana. It was the first title for the Patriots who began participating in the Valley baseball tournament as an affiliate member in 2014.
Dallas Baptist will learn their NCAA tournament destination and seed on ESPNU, Monday, May 26 at 11am.  The 16 regional hosts for the NCAA baseball tournament will be revealed tonight approximately 8pm.
2014 MVC All-Tournament Team
1B – Mason Snyder, Illinois State
2B – Drew Turbin, Dallas Baptist
SS – Camden Duzenack, Dallas Baptist
3B – Brock Stewart, Illinois State
C – Mike Hollenbeck, Illinois State
UT – Mike Wesolowski, Dallas Baptist
DH – Logan Leverett, Illinois State
OF – Daniel Dwyer, Illinois State
OF – Tate Matheny, Missouri State
OF – Max Murphy, Bradley
P – Dylan Craig, Illinois State
P – Cy Sneed, Dallas Baptist
Most Outstanding Player:
Camden Duzenack, Dallas Baptist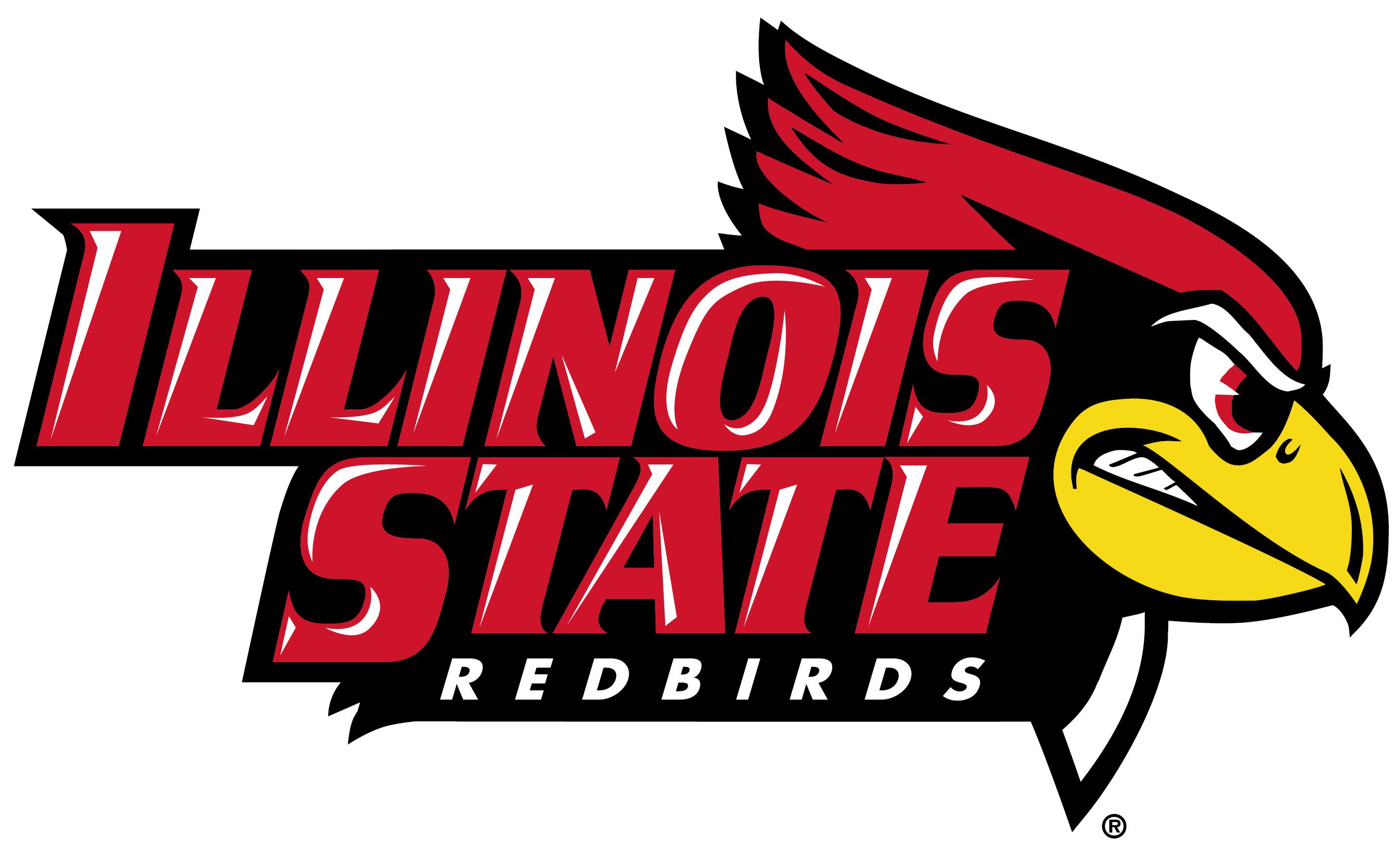 Reports out of Normal indicate that three Illinois State Redbirds are transferring from the program. All sophomores with regard to eligibility, guards Zach Lofton, Kaza Keane, and Nick Zeisloft have chosen to leave Illinois State.
Lofton was the second leading scorer for Coach Dan Muller's team at 11.3 ppg. Zeisloft was a three point specialist and key contributor averaging 25 min/game – he had a career high 8 rebounds in a CBI win over Texas A&M. Keane was a highly regarded recruit who was expected to immediately fill in when Nic Moore left for SMU, but inconsistency limited his minutes.
You can discuss this and more on the MVCfans.com Message Board
Congrats to Wichita State Head Coach Gregg Marshall on this well deserved honor.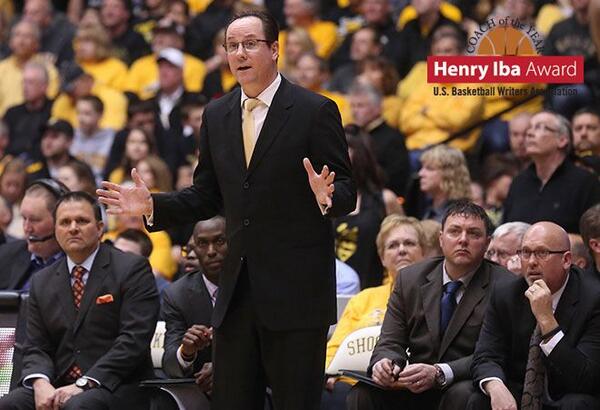 Link to announcement: Marshall Named National Coach of the Year

Could Arch Madness be leaving St. Louis?
According a report by Blair Kerkhoff in the Kansas City Star, the Missouri Valley Conference has sent out requests for proposals to four cities potentially interested in hosting the league's post season tournament beginning in 2016. The cities asked to consider a bid are St. Louis, Kansas City, Chicago, and Las Vegas.
Read the full article here: Kansas City Star: MVC asks four cities for proposals to hold its tournament

You can discuss this and more on the MVCfans.com Message Board
Here is a quick look back at another entertaining quarterfinal Friday at Arch Madness.
Best game: SIU 63 UNI 58
Led by Desmar Jackson's 20 first half points, the Salukis bolted out to a 36-18 halftime lead.  Northern Iowa steadily battled back and tied the game at 52-52 with just over three minutes to play.  SIU, however, scored the next five points and salted away the game at the free throw line.
Player of the Day:
Lots of choices here, but Desmar Jackson gets the nod.  The Salukis senior guard posted 23 points and 11 rebounds in their victory over Northern Iowa last night.  Also notable were Evansille's DJ Ballentine (31 points), Illinois State's Zach Lofton (25 points), and Missouri State freshman Austin Ruder (21 points / 6 three pointers).  I hate not mentioning Cleanthony Early and Jake Odum who also posted impressive stat lines, but that's exactly what we have come to expect from these two multiple time All-MVC performers.
Surprise of the Day:
One night after hitting a game winning, buzzer beater three pointer and making SportsCenter's Top 10, MVC Freshman and Newcomer of the Year – Milton Doyle of Loyola – scored only 5 points on 1-7 shooting in the Ramblers 75-62 loss.
Looking forward to:
-Can Wichita State continue their unbeaten streak and move to 33-0?
-How many Southern Illinois fans will make the trip from Carbondale for today's semifinal game? If the Salukis pull another upset, the Arch Madness final would be very well attended.
You can discuss this and more on the MVCfans.com Message Board