Indiana State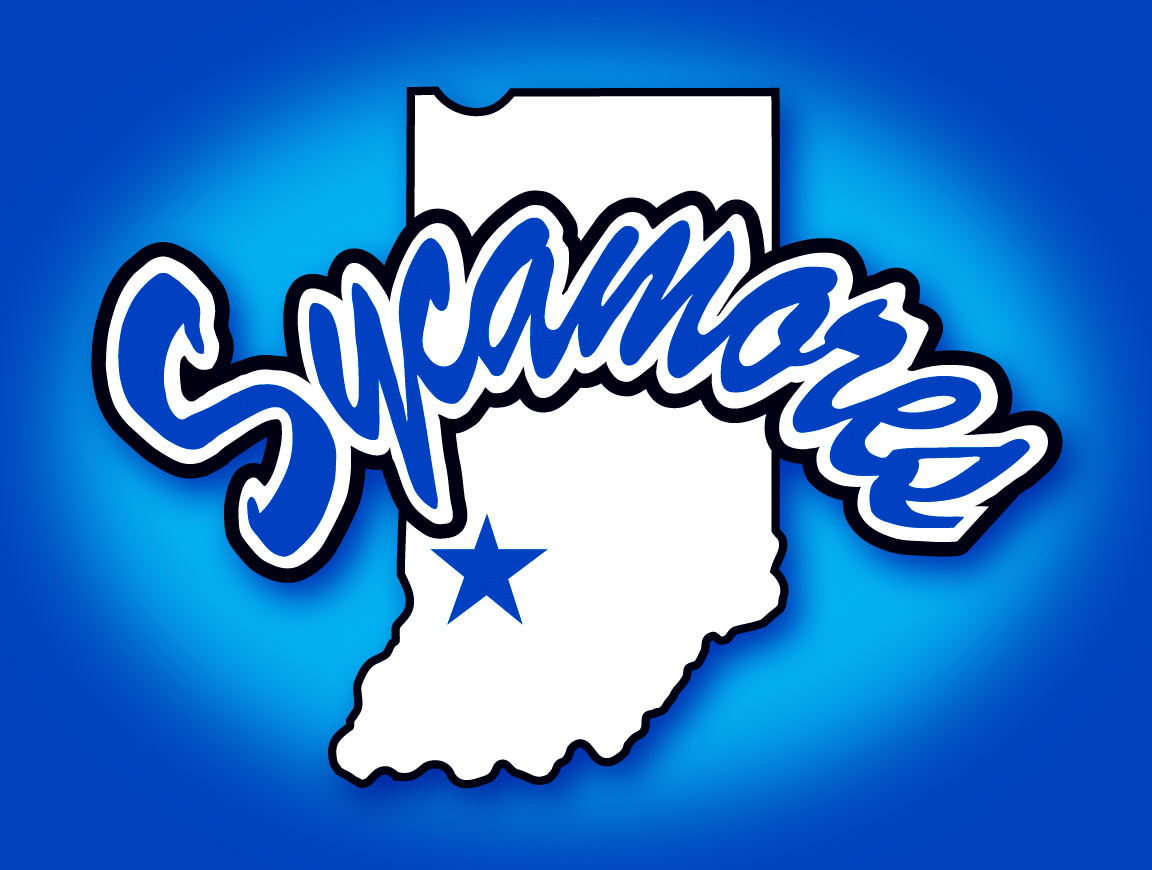 Prior to Sunday's meeting with Indiana State, Notre Dame had been 48-0 in November games at home under head coach Mike Brey. That fact didn't bother the Sycamores, however, as the visitors largely controlled their matchup and posted an 83-70 victory in South Bend.
Indiana State led the Fighting Irish 40-30 at halftime, but Brey's squad opened the second half quickly and gained a 45-44 lead with 15 minutes to play. The Sycamores responded with an 18-3 run to quiet the home crowd and Indiana State cruised from that point forward.
The difference in the game was Indiana State's stellar shooting. ISU made 11 of 20 three pointers and 16-17 from the free throw line; Notre Dame was just 7-26 from behind the arc. Justin Gant led the Sycamores with 17 points and Khristian Smith scored 15 off the bench.
With the win, Indiana State moves to 2-1 on the season.

You can discuss this and more on the MVCfans.com Message Board
When I updated my MVC Power Rankings on Sunday night, I wrote this about Indiana State:
3) Indiana State (13-7, 6-3) – Sycamores have a Top 50 RPI and a huge win over Miami Fl, but there's little (or no) room for error the rest of the way if they want to play in the NCAA tournament.
When the Symacores walked out of Koch Arena in Wichita on Tuesday night with a 68-55 win over the Shockers, their chances at an NCAA bid improved significantly. Indiana State added a Top 25 road win to a resume that already included wins over Miami FL (RPI #3) and Ole Miss (RPI #37).  The Sycamores have a very strong non-conference strength of schedule having also played (RPI) #30 UCLA,  #7 New Mexico, and #28 San Diego State.  WarrenNolan.com (my preferred RPI guide) lists Indiana State at #39 in the updated RPI.  Imagine if the Sycamores hand't lost at RPI #202 SIU or at #160 Morehead State – they'd be in the near lock stratosphere right now.
Will Tuesday night's win be enough to get Indiana State into the NCAA tournament?  Joe Lunardi listed the Sycamores as his 7th team out of the NCAA's prior to Tuesday night's game, so it's safe to assume ISU's chances have improved since then.  Would a win over Creighton on Feb. 6 be enough?  Do they need to sweep Wichita State when the Shockers come to Terre Haute on Feb. 19?  Sitting at 7-3 in conference play with two more chances to get Top 50 wins, the Sycamores have a legitimate chance to be dancing come March.
The recipe to an NCAA bid: Avoid any costly slip ups (read: at Drake on Saturday) and win home games including at least one (but preferably) both Creighton and Wichita State.  Mix in a Bracket Busters win over a decent opponent and avoid an early Arch Madness exit.  Do that and the Valley just might have their best NCAA tournament showing since 2006 when four MVC teams received bids.
You can discuss this and more on the MVCfans.com Message Board
As if a holiday trip to Hawaii wouldn't be great without basketball – Indiana State added to their holiday cheer and may be rounding into form at exactly the right time. Two overtime wins over BCS opponents at the Diamond Head Classic in Honolulu and the Sycamores are riding high heading into conference play.
On Christmas Day, in a 55-55 game against Miami, it was point guard Jake Odum hitting a tough leaner in the lane with under a second to play to give Greg Lansing's team a clutch victory.  In their tournament opener, the Sycamores picked up a nice OT victory over Ole Miss 87-85.  In the second round contest, Indiana State battled nationally ranked San Diego State to the wire.  In that contest, the Sycamores led 40-38 with under ten minutes to play but could not hold off the Aztecs.  Then on Christmas Day, Odum's shot defeated Miami Fl.
Indiana State opens Missouri Valley Conference play on Dec 30 with a home game against Illinois State.
You can discuss this and more on the MVCfans.com Message Board

As we continue our preview of upcoming 2012-13 Multi-Team Events involving Valley teams, the Sycamores of Indiana State will be saying Mele Kalikimaka from the islands of Hawaii this holiday season.  The Diamond Head Classic features two potential Top 25 teams in San Diego St and Arizona – one on each side of the bracket.  The Sycamores open with Ole Miss of the SEC.
Diamond Head Classic – Honolulu
Dec. 22, 23 25
1st round games:
Ole Miss vs Indiana State (ESPNU)
San Diego St vs San Francisco
Arizona vs East Tennessee St
Miami vs Hawaii
link to: Diamond Head Classic bracket
Preview: This is a good tournament for Indiana State who opens the tournament against Ole Miss.  There are a couple of excellent teams (SDSU, Arizona) as well as a couple of BCS teams (Ole Miss, Miami).  In my opinion, the two weakest teams (ETSU, Hawaii) are on the opposite side of the bracket.   As far as Ole Miss goes, you might remember that the last time the Rebels played an MVC team, Illinois State ended their season with a 96-93 OT win in the 1st round of the NIT.  This year Ole Miss looks to make the NCAA tournament for the first time since 2002.
Best case scenario:  In my opinion, it's better for Indiana State that this tournament is played over Christmas rather than over Thanksgiving (like many MTE's).  The Sycamores have to replace 4 of their top 5 scorers from last year, however, point guard Jake Odum should be back to full strength after a injury plagued sophomore season.  When we spoke with Coach Greg Lansing a couple of weeks ago, he was excited at the potential scoring abilities of Gonzaga transfer Manny Arop and one time Cincinnati commit Kristian Smith.  Add in the extra 10 days of practice and pre-season trip to the Bahamas, Indiana State could be in mid-season form by the time Christmas rolls around.  A win over Ole Miss would likely give the Sycs a matchup with San Diego State.  It's difficult to imagine a tournament championship berth (let alone a trophy), but Indiana State can win their opener if things go right.
Worst case scenario: If the new faces do not quickly develop, this could be a long flight home for Indiana State.  As mentioned above, the top half of the bracket is a challenge.  A loss to Ole Miss would probably mean a second round game against San Francisco – a sneaky good team in the WCC.  The Dons finished last season in the CBI after a 20-13 regular season including a win over 24th ranked Gonzaga.  If Indiana State loses both of those games, the worst case would be for a dejected Sycs team  to face the home team, Hawaii.
MVC Chris prediction: There are as many unknowns about Indiana State as there are about any MVC team.  Following an NCAA berth two years ago, last season was a step backwards.  I'm not sure where to predict Indiana State in the Valley and, therefore, it's difficult to project this tournament.  It's too much, in my opinion, to think Indiana State will beat Ole Miss to start things off and it would be my guess that Indiana State wins one game in Hawaii – either defeating San Francisco in the 2nd round or East Tennessee State on Christmas Day.
You can discuss this and more on the MVCfans.com Message Board

Missouri State and Creighton won their elimination games in impressive fashion, while the league champion Indiana State Sycamores saw their season end in a nailbiting 1-0 loss to Austin Peay.  Game recaps below:
Missouri St 12 Miami FL 2
Missouri State scored seven runs in the first inning and the top seed Hurricanes never mounted a challenge to the Bears. Pierce Johnson started for the Bears and allowed six hits while recording six strikeouts in a winning effort. Kennan Kaddox had three hits and 4 RBIs for the Bears.
Missouri State will play Stony Brook game on Sunday at 1pm.
Austin Peay 1 Indiana State 0
Sycanores started Sean Manaea pitched a stellar game, but Indiana State was unable to lend any offensive support in a 1-0 elimination game loss to Austin Peay.  Indiana State recorded only five hits.  The key play occurred when ISU's Ryan Walterhouse was robbed of a sure bet home run by the Governors' center fielder Michael Blanchard.  Indiana State ends their year with a 41-19 record.
Creighton 8 San Diego 2
Senior Shane Liska pitched well and Creighton's bats – so silent a night ago – came alive with eleven hits in a comfortable 8-2 win over San Diego in an elimination game Saturday evening.  The Bluejays scored two first inning runs on three hits and eventually padded their lead to 6-1.  Anthony Bemboom has three RBIs for Creighton.
Creighton will play the loser of the UCLA – New Mexico game on Sunday.
You can discuss all this and more on the: MVCfans.com message board

Despite masterful pitching performances by Missouri State's Nick Petree and Creighton's Ty Blach, the Valley was unable to produce any winners on Day 1 of the 2012 NCAA baseball tournament. Indiana State also lost their opener to complete a day of dismal results.
Central Florida 2 Missouri State 1
The day started with Petree, the Louisville Slugger National Player of the Year, giving up a home run to Central Florida's leadoff batter. It was the first home run Petree had allowed all season. The Bears' ace settled in and cruised from there. Missouri State had multiple missed opportunities and self inflected errors that probably cost them the game. The Bears' made two base running errors resulting in outs between third base and home, left 12 runners on base (including 8 in scoring position) and could not score in the 8th inning after loading the bases with no outs. MSU had tied the game in the 7th, but the momentum turned after the escape by UCF in the next inning. UCF scored a single run in the bottom of the 8th and the Bears were unable to score in a 9th inning delayed by 2 hours for rain and lightning.
Missouri State will face top seed Miami FL at 1pm CT.  The Canes were upset by Stony Brook 10-2.
Cal State Fullerton 9 Indiana St 5
Indiana State started slowly and feel behind Cal State Fullerton 3-0, but the Sycamores battled back to a 5-5 tie before finally losing 9-5 in their NCAA opener. Starter Dylan Bacus was largely ineffective for ISU, stating, "Basically, nothing worked out. In the bullpen, I felt great, it all looked great. I came out and I basically laid an egg." Sycamores pitchers had 2 balks and 4 hit batters. Indiana State must be given credit for battling back and tying the game. However, like their MVC counterpart Missouri St, they were unable to capitalize when momentum shifted to their side.
Indiana State will face Austin Peay at 4pm CT.  The Governors lost to Oregon 6-5 when the Ducks scored twice in the bottom of the 9th inning.
UCLA 3 Creighton 0
UCLA scored in the first inning and added two more runs on a two out rally in the second inning to open a 3-0 Bruins lead and the Bluejays would never challenge. UCLA starter Adam Plutko threw a complete game 2 hit shutout. After the first two innings, Creighton starter Ty Blach star settled in and held the Bruins scoreless for the final six while pitching a complete game himself, but the Jays were unable to muster any offensive threats.
Creighton will play San Diego at 5pm CT.  San Diego lost 4-0 to New Mexico.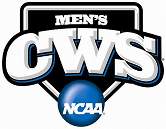 Today begins the march to Omaha and the 2012 College World Series. Three Missouri Valley Conference teams are in action on Friday:
Coral Gables Regional
3 Missouri St
2 Central Florida
Fri 6/1 – 1pm
Preview: Coral Gables Regional Preview
Eugene Regional
3 Indiana St
2 CS Fullerton
Fri 6/1 – 4pm
Preview: Eugene Regional Preview
Los Angeles Regional
4 Creighton
1 UCLA
Fri 6/1 – 9pm
The Creighton-UCLA game can be viewed online for free by visiting: GoCreighton.com

You can discuss all this and more on the: MVCfans.com message board

NCAA tournament game times have been set for this weekend.  Winners of each four team regional will advance to a best of three super-regional next weekend.
Games involving MVC teams are as follows:
Coral Gables Regional
3 Missouri St
2 Central Florida
Fri 6/1 – 1pm
4 Stony Brook
1 Miami
Fri 6/1 – 6pm
Eugene Regional
3 Indiana St
2 CS Fullerton
Fri 6/1 – 4pm
4 Austin Peay
1 Oregon
Fri 6/1 – 8pm
Los Angeles Regional
3 New Mexico
2 San Diego
Fri 6/1 – 5pm
4 Creighton
1 UCLA
Fri 6/1 – 9pm
The NCAA has a great up to the minute bracket that allows you to see score updates from any region: 2012 NCAA Baseball Tournnament Bracket
You can discuss this and more on the MVCfans.com message board: 
MVCfans.com baseball discussion
Congratulations to Head Coach Rick Heller and his Indiana State Sycamores baseball team for capturing the school's first outright MVC baseball title today with a 6-3 victory over Missouri State.
The Sycamores scored in the first inning against MSU starter Nick Petree – it was the first run Petree allowed in 38 innings of MVC play this year. With the game tied 3-3 in the 6th inning, the Sycamores took the lead on an infield single and added two more runs in the 8th inning for the final margin.
Indiana State completed a sweep of Southern Illinois today to move to 40-12 overall and 13-5 in the Missouri Valley Conference.  With the win and Missouri State's 1-0 loss to Evansville, the Sycamores will take a 1.5 game lead into their season concluding three game series to be played Thursday through Saturday at Bob Warn Field in Terre Haute.
Indiana State has played themselves onto the favorable side of the NCAA tournament bubble.  A win on Tuesday against nationally ranked Purdue would help solidify an NCAA berth for the Sycamores.
Message board: MVCfans.com baseball discussion