Great work by @ddocket – a full year of MVC sports in 8 minutes.
.
After 36 years as the skipper of the Wichita State Shockers, Gene Stephenson was fired as head baseball coach on Tuesday. In 36 seasons at the helm, Stephenson won 20 regular season MVC title, 18 MVC tournament titles, appeared in 7 College World Series and won the Valley's only college baseball national championship in 1988.
Link to Wichita Eagle report: Sexton says Gene Stephenson's 36-year Wichita State tenure could've ended differently
You can discuss this and more on the MVCfans.com baseball message board
Missouri Valley Conference tournament champion Wichita State saw their season end with a 3-1 loss to Arkansas in the NCAA baseball tournament on Saturday afternoon.
Full report from Wichita Eagle.
Kansas State scored 9 runs in the bottom of the first inning and cruised to a 20-11 victory over Wichita State on Friday afternoon in Manhattan, KS. It was the most runs ever surrendered by a Wichita State team in NCAA play.
The 4th seeded Shockers will play the loser of the Arkansas vs Bryant game at 3pm on Saturday in an elimination game.
NORMAL, Ill. – Wichita State won its 18th Missouri Valley Conference Tournament title with a 5-2 win over Illinois State.

Cale Elam pitched seven innings and allowed two runs on eight hits with no walks and seven strikeouts to earn the win, while Aaron LaBrie pitched two shutout innings with three strikeouts to earn the save.
link: Shockers wins MVC tournament title
The pairings for the 2013 NCAA Division I Baseball Championship bracket will be announced on May 27 at Noon ET on ESPNU.
From: MVC-Sports.com
Illinois State earned its first-ever outright MVC regular-season title after finishing 16-5 in league play – and the Redbirds have earned the tournament's top seed. The Redbirds were also regular-season co-champions in 2010, sharing with Wichita State.

Illinois State enters the tournament on the heels of a five-game winning streak after taking all three matchups this weekend against Southern Illinois and the final two against Evansville the previous weekend.
The Redbirds will host the MVC baseball tournament beginning on May 21. Click here to see the full tournament bracket: 2013 MVC baseball tournament bracket

As I sat and ate lunch today I started to punch out my admittedly way too early initial effort in ranking the MVC mens basketball teams for 2014.  There's only so much that can be entered in 140 characters, but here is the quickie version.
MVC Power Rankings:
1) Wichita St – will be near unanimous first place pick. How much will the Shockers miss Armstead and more importantly, Carl Hall?
2) Indiana St - return everyone from last season.
3) UNI - I predicted them too high last season at #2. Hope I don't make same mistake.
4) Bradley – might be too high, but Lemon Jr is a stud.
5) Missouri St – will last year's star frosh develop or slump? High ceiling here.
6) SIU – Salukis showed progress last season and could jump up here.
7) Evansville – replacing Colt Ryan is tough assignment for Marty
8 ) Loyola - I put Ramblers here acknowledging I have a lot of homework to do.
9) Illinois St – massive holes to fill in Normal
10) Drake – New coach could make for a rough season.

You can discuss this and more on the MVCfans.com message board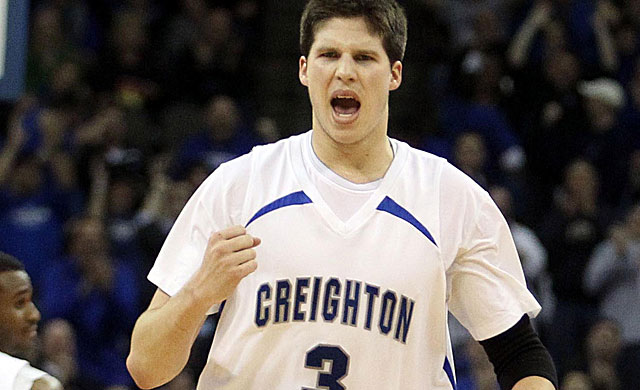 With a simple tweet, Creighton fans breathed a sigh of relief when two time All-American Doug McDermott announced that he would return to Creighton for his senior season.
Doug McDermott @dougmcd3

I will be returning to Creighton for my senior year and can't wait to put on that uniform for one more season!
At a press conference on Thursday afternoon, McDermott said, "I was in my dad's office and we were going over some things. That's when it hit me. I told him I think I'm ready to come back.
I went with my gut on this one. My heart has been telling me all along to stay, but my mind tried to take over a couple of times. I just ended up trusting myself that I was making the right decision."
Welcome to all student-athletes, alums, and friends of Loyola University as the Ramblers will officially join the Valley on July 1, 2013.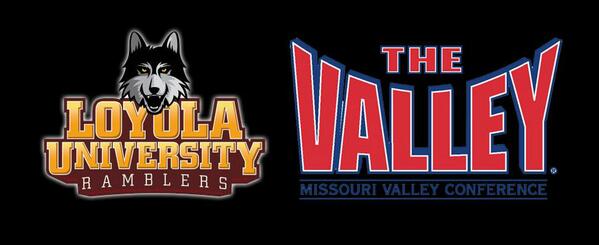 I'll be your professor for the evening. This is a very informal introduction to Loyola University of Chicago, the newest member of the MVC. First things first, don't call them Loyola Chicago. They hate it. Call them Loyola or LU, and you'll be fast friends.
So, the Missouri Valley Conference is accepting Loyola as its replacement for Creighton on the way out the door. No, they don't average 15,000 fans per game. No, they haven't been to the tournament since before every Division I basketball player today was born. No, they haven't been relevant in the Horizon League for seven years, and only briefly then.
You should be ecstatic with the move made by your conference leadership. Let me tell you why, from the perspective of someone who has been a rival to Loyola for a long time.
First off, Loyola is a first class university. This is a bona fide Jesuit institution – the largest in the country at 15,000 – with a medical school and law school of decent size. Like most urban universities, they have a central campus and then spread themselves around town. Loyola's main campus is where the undergrads live and take most of their classes. It's also the home of the Gentile Arena, their home for basketball.
And that's what you care about at the end of the day, right? Basketball. So why get excited about a team that is second only to Youngstown State as the worst basketball program in the Horizon League since 2000? The answer is investment.
Read the rest of this entry »