After nine conference games, updated Missouri Valley Conference standings are as follows:
Creighton……8-1
Wichita St…..8-1
Drake……….5-4
Missouri St….5-4
Evansville…..5-4
UNI………….4-5
Illinois St……4-5
SIU………….3-6
Indiana St…..2-7
Bradley……..1-8

Yesterday was "Separation Saturday" in Missouri Valley Conference play.  The top two teams each won easily at home as Creighton defeated Indiana State 75-49 and Wichita State throttled Southern Illinois in historic fashion, 85-42.  The Bluejays and Shockers remain three games clear of Missouri State and Evansville.  The Bears and Aces also won on Saturday creating further separation between they are the rest of the Valley.  Drake plays Northern Iowa tonight with a chance to remain within two games of the leaders, but this has clearly become a two team race.
After Creighton and Wichita State, there appears to be another delineation between Drake, Missouri State, and Evansville and the rest of the Valley – Northern Iowa would jump into this group with a win today as well.  As it stands, the league looks like a 2-4-4 grouping: CU and WSU, followed by DU, MSU, UE, and probably UNI.  Illinois State, Bradley, Southern Illinois, and Indiana State are bringing up the Valley rear.
There is one game on the schedule today and it is an important one.
Drake +9 (5-3 in Valley play) travels to Cedar Falls to play a scuffling Northern Iowa (3-5) squad.
After a blistering start in the non-conference, UNI has lost six of their last 9 games.  Conversely, Drake has won four straight Valley games after a 1-3 start.  However, using the groupings above, Drake is 0-1 vs the Top 2 in the league, 1-2 vs the next group of four, and  4-0 against the bottom of the Valley.  Northern Iowa handled Drake easily in Des Moines earlier in the year and the expectation is that the Panthers will win again tonight.  The spread is UNI -9.. I'll give the points and take Northern Iowa.
You can discuss these games and more on the MVCfans.com message board:
MVCfans.com basketball discussion
Four games on tap in the Missouri Valley Conference today.
Indiana State (+13.5) at Creighton
I still think the Sycamores have some fight. Plus, the Bluejays don't blow people out. Give me the Sycamores and the points.
Illinois State (+3.5) at Evansville
Colt Ryan has been amazing in MVC play. I expect that will continue and the Aces roll.
Missouri State (-6.5) at Bradley
Three straight losses for the Bears? A trip to Peoria might be exactly what the doctor ordered. Give me MSU and I'll lay the points.
Southern Illinois (+18.5) at Wichita State
Although they played close in Carbondale, this one has blowout written all over it. Give me the Shockers despite the huge spread.
A quiet day in the Valley, so here's something I think many of you will enjoy.  Last year's favorite Super Bowl commercial was the Volkswagon ad with the little Darth Vader.  VW stayed with the Star Wars theme and went "Bark Side" for 2012.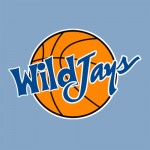 The Week That Was:
A Two-Team Race: With Missouri Valley Conference play starting with a frenzy of surprises, there continue to be some additional shockers, just not at the top of the league. Creighton and Wichita State continue to win and are both tied for the league lead at 6-1. What has probably been more of a surprise is the inconsistent play of the teams below the Bluejays and the Shockers. Missouri State, Northern Iowa, Indiana State and Evansville have all been inconsistent while Drake has gone 3-0 in this most recent stretch of games.
McDermott Hits 1,000: Creighton's Doug McDermott went over 1,000 points on Sunday night in only his 57th game of his career. That is amazing for only being halfway through his sophomore season. Creighton's all-time leading scorer, Rodney Buford, took 59 games to get to the 1,000 point mark. McDermott's teammate, Antoine Young, was honored earlier this season after scoring his 1,000th point. The difference in this case is that it took Young more than three full seasons to hit that milestone. McDermott isn't looking to be slowing down anytime soon.
Ahead of the Pac-12: The MVC as a conference sits at #8 in the RPI positioning them ahead of the Pac-12 and just behind the A-10 and the Mountain West. Five teams are in the top 100 of the RPI with Creighton leading the way at #21. Northern Iowa and Wichita State are not far behind at numbers #30 and #31, respectively. The last time the MVC had more than two teams in the top 40 of the RPI was in 2005-06 and five of the league's teams were in the final RPI rankings. Everyone except for Southern Illinois is under #200.
Power Rankings (last week's ranking in parentheses).
With some separation happening, there is a battle currently going on in the middle of the conference.
1. Creighton (16-2, 6-1) (1)—After the setback to Missouri State to start conference play, Creighton has been steady and winning ever since. They are now 7-1 on the road this season including six of those being "true" road games. Their road win total is double what they had last season. They also have four wins against teams in the top 50 of the RPI (Northwestern, San Diego State, Wichita State , and Northern Iowa). The media still loves talking about how Doug McDermott ended up at Creighton and stepped out of the shadows of Harrison Barnes.
To read the rest of the article, click here: Checking In On..The Missouri Valley Conference

The top 2 teams in the Missouri Valley Conference – Creighton and Wichita State – both faced difficult road tests tonight and each team was able to hold on for victory despite last second shots by both Missouri State and Northern Iowa that could have tied or taken the lead.
In Springfield, the Bluejays avenged their only conference loss by defeating Missouri State 66-65. Gregory Echenique led Creighton with 16 points and 7 rebounds. Anthony Downing led the Bears with 14 points. Kyle Weems scored 13 points in the loss but missed a short jumper with under 10 seconds to play.
In Cedar Falls, Toure Murry scored 24 points to pace the Shockers. He made a shot with 12 seconds to play that pushed the WSU lead to 3. Marc Sonnen of UNI had missed a three pointer as time expired.
Both Creighton and Wichita State move to 7-1 in the Valley.

Huge night of hoops ahead in the Missouri Valley Conference.  The top two teams in the standings – Creighton and Wichita State – both hit the road against contenders hoping to elevate their own at large chances.  Drake looks to add a road win at SIU while Indiana State tries to right the ship at home against Illinois State.  Story lines aplenty tonight.

Drake (+1.5) at Southern Illinois
This is a matchup of to teams that have surprised in the early going of Valley play. The Bulldogs sit squarely behind CU and WSU, but they are 1-9 in their last 10 road games.  However, that one win was their most recent effort at Evansville.  The Salukis have lost tough contests against WSU, CU, and MSU, but have shown improvement since an awful non-conference start.  There's nothing clear about the choice, but I'm going to go with Drake and take the point or two that's offered.

Wichita State (-2) at Northern Iowa
In their last three games, the Panthers took Creighton to the wire in Omaha, defeated Missouri State, and then laid an egg at Bradley. Hard to know what to expect tonight from UNI. Wichita State has won five straight although this will be their first test against an upper level Valley foe since losing to Creighton at home. If UNI can get their shooters hot early, they can spring he upset. I'll take UNI and the points.
Creighton (-1) at Missouri State
The Bears have won six straight in the series over the Bluejays. Plus, they are coming off two difficult losses to UNI and Evansville. On paper, Creighton looks the superior team, but this matchup seems to favor Missouri State in recent years and that's reason enough to play the trend. Take the Bears to win straight up.
Indiana State (+5.5) at Illinois State
The Sycamores are teetering on the edge of a Thursday night game in St. Louis unless they can start winning some games soon. The Redbirds are overall 10-2 in their last dozen games at home, so I like Illinois State to win. However, I think Indiana State keeps it close and loses in the final minute. Give me Indiana State and the points.
Bradley (+8.5) at Evansville
After losing four straight Valley games, the Aces surprised most people and won in OT at Missouri State. Likewise, the Braves are coming off of a big comeback win over UNI. The game will feature two of the better scorers in the league in BU's Taylor Brown and UE's Colt Ryan and my hunch is that Evansville will outscore the Braves en route to a 10 point win.
You can discuss these games and more on the MVCfans.com message board:
MVCfans.com basketball discussion

Wichita State used two late three pointers by Ben Smith to expand a 2 point lead to 8 with two minutes to play in a victory over Indiana State in Terre Haute tonight. Earlier in the day, Evansville got two three pointers from Denver Holmes near the end of regulation to send their game with Missouri State into overtime. In the extra frame, the Aces outscored the Bears 12-7 to claim the victory.  And congratulations to Bradley for earning their first conference win today over Northern Iowa.
Looking at the updated MVC Standings, it certainly appears that we will have a two team race for the Valley title between Creighton and Wichita St.  Bradley has the appearance of a play in team at Arch Madness, but the other seven MVC teams could all finish between 3rd and 9th which should make for a most interesting conference season.
Updated Standings:
Creighton 6-1
Wichita St 6-1
Drake 4-3
Missouri St 4-3
Northern Iowa 3-4
Illinois St 3-4
Evansville 3-4
Southern Illinois 3-4
Indiana St 2-5
Bradley 1-6
You can discuss these games and more on the MVCfans.com message board: MVCfans.com discussion board

Today's games conclude the 4 games in 9 days that we posted about just over a week and a half a ago. There has been a little separation of the top couple of teams, but we've also seen some surprises in the play of Illinois State, Drake, and Southern Illinois. Here's our take on action in the Valley today.
Northern Iowa (-10) at Bradley
The Panthers are coming off of a big win over Missouri State while the Braves are still looking for their first Valley win. While the Panthers are undoubtedly the better team, 10 points is a big number. I'll reluctantly take Bradley and the points at home.
Evansville (+10.5) at Missouri State
The Aces have been a bit of a mystery thus far having lost four straight conference games after winning easily at Northern Iowa. Missouri State should have some angst in store for their visitors after the crsuhing loss in the final seconds in Cedar Falls. It wouldn't surprise me to see the Aces play tough, but the re-emergence of Caleb Patterson forced me to take the Bears and give the points.
Southern Illinois (+14.5) at Creighton
When some had written the Salukis off (myself included), they continued to battle and are now 3-3 in the MVC with recent tough losses coming to Missouri State and Wichita State. The Jays have been winning games, although with some difficulty after building large leads against Bradley and Illinois State. I'll take the Jays to win here, but give me the points.
Wichita State (-6.5) at Indiana State
The Sycamores are 0-5 against the spread in their last five games. The Shockers are 1-4 against the spread in that same period. The difference is that Wichita State is playing well while Indiana State is scuffling. Give me the Shockers and I'll give you the points.
Illinois State (+1.5) at Drake
The Redbirds are coming off of back to back close losses to Wichita State and Creighton. The Bulldogs come in rising a modest two game conference winning streak. Illinois State will have a noticeable advantage inside, so I'll take the Redbirds to win straight up.

Chip Rank scored in the lane with 2.2 seconds remaining to give Northern Iowa a come from behind 61-60 victory over Missouri State on Friday evening in Cedar Falls. Missouri State had the ball with a one point lead, but Missouri State star Kyle Weems lost the ball driving into the lane and was called for an offensive foul setting up the last second heroics for the Panthers.
Caleb Patterson scored 24 points and Weems added 16 for the Bears, who are now 4-2 in conference play. Anthony james led the Panthers with 23 points.
You can discuss these games and more on the MVCfans.com message board:
MVCfans.com discussion board