Here are the updated RPIs for Missouri Valley Conference teams following games on Monday, December 19.  The most significant moves –  Indiana State's win at nationally ranked Vanderbilt bumped the Sycamores up from 31 to 18.  Creighton and Wichita State both experienced minor drops through no fault of their own, whereas Evansville's loss to TN-Tech dropped the Aces from 236 to 281.  And despite wins over Northern Illinois and SIU-Edwardsville, SIU dropped from 333 to 338.
Records include only games against D1 opponents.  Last week's RPI listed after their record.
2. Northern Iowa (9-1) (4)
18. Indiana State (7-2) (31)
33. Creighton (9-1) (17)
49. Wichita St (8-2) (39)
88. Drake (5-4) (79)
108. Missouri St (6-3) (81)
145. Bradley (5-5) (165)
213. Illinois St (7-3) (257)
281. Evansville (3-5) (236)
338. Southern Illinois (3-4) (333)
Link: WarrenNolan.com
To discuss this and more: MVCfans.com message board.

#21 Creighton defeated Tulsa 83-64 on Monday night behind a career night from Doug McDermott. The Bluejay sophomore scored 19 first half points on 9-12 shooting and finished with a career high 35 points. Creighton led by eight at halftime and scored the first nine points of the second half and never led by less than 11 points the rest of the way.
Antoine Young added 14 points and Grant Gibbs had 9 points and 10 assists for Creighton.
You can discuss this and more on the MVCfans.com message board: Creighton vs Tulsa discussion thread
I hope everyone will take a moment to read Joe Book's seasonal masterpiece.  I will share the first few stanzas here and hope you will click the link to enjoy the full piece.
'Twas the week before Christmas, when all thro' the land

A mid-major conference was taking a stand

The wins against majors were stacked up with care

In hopes that March 11 soon would be there

Nantz, Kellogg and Lundquist; a collection of fools

Who just paid attention to BCS schools

But out in the land, there arose quite a clatter

They sprang from their chairs to see what was the matter

When what to their wondering eyes should appear

But the Missouri Valley having a fine year

With Creighton out front and Wichita State

The rest of the Valley was playing so great
Click here for the full piece: Joe Book's "Twas the Week Before Christmas – Missouri Valley Style.

Here are the Missouri Valley Basketball Examiner's Power Rankings for the 2011-12 season – Week of December 19, 2011:
1. Creighton (8-1)- The Jays annihilated Houston Baptist in their only game of the week. Gregory Echenique busted the Huskies for 18 points, 13 rebounds and four blocks. (1)
2. Wichita State (8-2)- The Shockers weren't tested last week, as their only contest was a 50-point win over Chicago State. Ben Smith scored 22 points in 18 minutes to pace WSU. (2)
3. Northern Iowa (9-1)- No games for the Panthers last week, and only home games against Loras and Ohio stand in the way of an extremely impressive non-conference season. (3)
4. Indiana State (8-2)- The Trees scored another huge win for the Valley with their victory at #25 Vanderbilt. Jake Odum averaged 9.8 points, 8.3 rebounds and 7.8 assists over his last four games. (5)
To read the rest of the article, click here: Joe Book's MVC Power Rankings.

One cannot underestimate the possible significance of the Indiana State Sycamores win over Vanderbilt on Saturday. At face value, it provided Coach Greg Lansing's club the signature win that every non-BCS (Note: I didn't say mid-major) conference team desires come selection Sunday. In a broader sense, the win reaffirmed what many believed about the Missouri Valley Conference – what was once college basketball's premiere non-BCS league is once again a force nationally.
In 2006, the Valley sent four teams to the NCAA tournament (much to the dismay of Billy Packer) and the nation saw Bradley and Wichita State advance to the Sweet Sixteen. Could this year be a repeat of that penultimate season? The early indications are that the Valley has risen and will again send multiple teams to the Dance this March.
Today's matchup between the Sycamores and Commodores was one of imposing a will on your opponent and in the end, Indiana State wanted it more. I had to wonder if the Sycs had the caged animal mentality, knowing that they needed this win to achieve their goal of another NCAA berth and simply refused to lose. The Valley certainly wanted it for them as well and I make the comment via twitter that it's certainly possible for the Valley to again send four team to the NCAA tournament this March.
Jake Odum an outstanding game (10 pts, 8 reb, 7 asst) and RJ Mahurin hit four 3-pointers and scored 14 points off the bench to the Sycamores.
You can discuss this and more on the MVCfans.com message board: Indiana State defeats Vanderbilt
Indiana St (+12) at Vanderbilt – 4:30 CT
Indiana State travels to Nashville to take on nationally ranked Vanderbilt in a contest that will be shown on ESPN3. This is likely the last opportunity for the Sycamores to gain a win that will resonate on Selection Sunday. If Indiana State wants to be considered for an at large bid in March, a win here is critical.
Drake (+7) at Iowa – 8pm CT
The Bulldogs look to complete an MVC sweep over Iowa and Iowa State with a win on Saturday night. The Valley is 4-0 against their in-state BCS opponents including Drake's 74-65 win over the Cyclones. The line here is somewhat surprising as the Hawkeyes have struggled this year mightily.
Other games:
Tennessee Tech at Evansville
Bradley at Drexel
Southern Illinois at Northern Illinois
Houston Baptist at Creighton
Kennesew St at Missouri St

Bradley defeated George Washington 67-66 on Thursday night, giving first year head coach Geno Ford his biggest win with the Braves.  Walt Lemon Jr. was sensational on both ends of the court.  The sophomore guard led all scorers with 22 points, including the game winning three pointer with under a minute to play.  He added a blocked shot with time expiring to preserve the win over the Colonials of the Atlantic 10 Conference.  Lemon has given BU consecutive strong showings as he also scored 24 points in BU's win over Northeastern last week.
With the win, Bradley moves to 5-4 with three non-conference games remaining, including contests with Drexel and nationally ranked Michigan.  The trend line certainly appears to be pointing upward for Coach Ford and the Braves as the conference season nears.  BU opens MVC play with a home game against Wichita State on December 28.
You can discuss this and more: click here: Bradley vs George Washington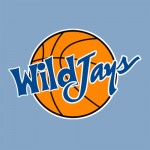 Hello Missouri Valley Conference fans.  It is another week of checking in on the MVC with Rush the Court.  This is my fourth season as the MVC correspondent for RTC.  I will be doing weekly updates throughout the season.  Each check-in will be posted up on Wednesday.  Here is a preview of what you will read this week.
Patrick Marshall is the Rush the Court correspondent for the Missouri Valley Conference. You can also find his musings online at White & Blue Review or on Twitter @wildjays.
The Week That Was:
Teams Being Sneaky: While the focus has been on Creighton by the media for most of the season, a couple of other teams are making some noise without a whole lot of fanfare. Northern Iowa has won eight games in a row since the loss at St. Mary's while Wichita State has a five-game winning streak of their own including wins over UNLV, Tulsa and Utah State. The Bluejays may be slightly favored, but once the MVC gets into conference play, all bets are off. This could be the year the Valley has been waiting for.
An RPI Update: The Missouri Valley Conference has four teams in the top 33 of the RPI this week. Northern Iowa leads the way at #4 followed by Creighton (#16), Wichita State (#32), and Indiana State (#33).  With these top four teams continuing to play well, heads will continue to turn.
To read the rest of the article, click here: Checking In On..The Missouri Valley Conference

It's a slow week in college basketball, so I thought it would be appropriate to start preparing for January 30 – you know, the day that every fan of college basketball is anxiously awaiting? Yes, that's right – the day that matchups for the 2012 ESPN Sears Bracket Busters are announced.
Here's a refresher on the details:
-142 teams will play 71 games between February 17-19, 2012
-5 games on ESPNU, up to 6 games on ESPN/ESPN2, and 2 games on ESPN3
-television matchups determined by ESPN
-non-TV games are determined by conference commissioners (with geography a strong consideration)
Using the current RPI data, the Valley appears poised to have multiple teams selected for television games. Based on RPI alone, six of the ten MVC teams are among the top 13 for home/road matchups:
Northern Iowa 6
Creighton 16
Wichita St 31
Indiana St – 35
Missouri St 76
Drake 77
Overall, the top four home teams are :
Murray St 6
Creighton 16
Ohio 21
Iona 27
The top four road teams are:
St Mary's 1
Northern Iowa 4
Wichita St 31
Indiana St 35
Our projected MVC matchups as of December 13, 2011:
Northern Iowa at Murray State
St. Mary's at Creighton
Wichita State at Ohio
Indiana State at Cleveland State
Valparaiso at Missouri St
Drake at Green Bay
Loyola Chicago at Bradley
Toledo at Evansville
SEMO at Illinois State
Southern Illinois at SIU-Edwardsville
You can discuss this and more: click here: MVCfans.com Bracket Buster Projections
Projections of every game in the 2012 ESPN Sears Bracket Busters: - TV games in BOLD. Note: I noticed a couple of games that would be matchups of conference foes and will make sure the next update eliminates those.
home RPI - away RPI
Murray State 6 Northern Iowa 4
Creighton 16 St Marys 1
Ohio 21 Wichita State 31
Cleveland State 39 Indiana State 35
Iona 27 Long Beach State 36
Davidson 46 Lamar 59
VCU 51 Fairfield 71
Missouri State 76 Valparaiso 73
Kent State 69 Western Illinois University 75
Green Bay 81 Drake 77
New Mexico 78 Akron 90
So Dakota St Univ. 86 College of Charleston 92
Milwaukee 94 Nevada 95
Ball State 141 Oakland University 104
Weber State 102 UNC Asheville 117
Oral Roberts University 107 Buffalo 120
Coastal Carolina 112 UC-Santa Barbara 121
Univ. of Missouri-KC 113 Old Dominion 124
Charleston Southern 123 Campbell 134
Loyola Maryland 125 Eastern Washington 144
Northern Colorado 129 Portland State 146
Manhattan 139 UNCW 150
North Dakota St 97 Wofford 152
Albany 148 James Madison 156
Vermont 155 Ind. Purdue-Ft. Wayne 158
George Mason 172 Cal Poly 160
Northeastern 165 Boston University 166
Bradley 163 Loyola Chicago 167
Pacific 181 UTSA 170
McNeese State 185 Youngstown State 171
Eastern Illinois 189 Drexel 175
Butler 191 Fresno State 176
Montana 193 Wright State 178
Utah State 194 Niagara 180
Morgan State 202 Central Arkansas 182
Loyola Marymount 204 UT-Martin 197
Univ. of South Dakota 209 Eastern Michigan 207
Maine 210 Tennessee State 212
CS-Fullerton 215 Texas State 216
Central Michigan 220 Stony Brook 217
Delaware 225 Presbyterian 221
Idaho 229 Winthrop 223
Eastern Kentucky 236 Morehead State 239
Louisiana Tech 237 Marist 244
Evansville 241 UT Toledo 253
VMI 246 Texas A&M-Corpus Christi 251
Bowling Green 247 UT-Arlington 249
Northwestern State 255 Tennessee Tech 257
Canisius 256 Western Michigan 267
Illinois State 258 SEMO 262
Northern Arizona 263 Ind. Purdue-Indianapolis 271
Austin Peay 264 Delaware State 281
Saint Peter's 266 San Jose State 283
Sacramento State 269 Southern Utah University 292
CS-Northridge 270 Siena 294
Hofstra 272 Rider 295
New Hampshire 274 High Point 299
Georgia State 275 UIC 301
Detroit 277 Towson 313
Jacksonville State 279 Hampton 315
Miami (OH) 282 Montana State 318
Gardner-Webb 284 Liberty 322
UC-Riverside 288 Idaho State 323
Nicholls State 289 Northern Illinois 324
UC-Irvine 291 UMBC 325
Stephen F. Austin 293 Hawaii 328
Radford 296 Hartford 337
Sam Houston University 309 William & Mary 338
SE Louisiana 327 Binghamton 340
SIU Edwardsville 311 Southern Illinois 341
Appalachian State 333 UC-Davis 343