Currently, the Top 4 teams in the Ratings Percentage Index participating in the ESPN Bracket Buster event are:
13 – Creighton (home)
25 – Wichita State (away)
28 – St Mary's College (away)
30 – Murray State (home)
Considering that the Top 2 teams in the RPI participating in the Bracket Buster event are from the Missouri Valley Conference and cannot play each other, it is my sincere hope that you do the logical thing and create the best two matchups on the night on Saturday, February 18, that will interest your college basketball viewers.  Two of the top 4 teams listed above are set to host games and two are set to be visitors. The selection process from that standpoint seems rather simple.
First, you have the opportunity to have the only undefeated team in college basketball, Murray State, play the co-leader of one of the premiere non-BCS leagues, Wichita State. Secondly, a late night game between St. Mary's and Creighton would be a matchup of two nationally ranked teams and showcase one of the nation's best players – Doug McDermott.
Some have proposed a game between St. Mary's and Murray State and while this would provide a singular game of interest, it would do a disservice to the Missouri Valley Conference by forcing MVC teams to play against lower RPI opponents.
On behalf of the many fans of the Missouri Valley Conference, I hope that you will create two games of national interest for fans by matching up Wichita State – Murray State and St. Mary's – Creighton.
Thank you-
MVC Chris
Battling in the Middle—Last week, we talked about Creighton and Wichita State being in a two-team race to the finish. This week, take a look at the five teams after them. Nobody really wants to rise above the rest except for possibly Evansville. The Aces were the only ones in that group to go undefeated this past week while the other four went 1-1. Drake has a big opportunity to separate itself this week while hosting the Bluejays and the Shockers.
Colt Ryan Flying Under the Radar—Speaking of Evansville, Colt Ryan is someone that casual fans need to keep an eye on. With Creighton's Doug McDermott getting most of the attention this season, Ryan has continued to improve, especially during conference play, to become a bigger scoring machine. He now sits at fifth in the nation in scoring (21.2 PPG). It helps when you can score 39 against Bradley and 20 against Illinois State in the two games he played in this week.
Bracketbusters—The Bracketbusters match-ups will be announced early next week and the MVC looks like they could be featured in two of the top three games. The question now remains who the opponents will be. Creighton will likely get a game against either St. Mary's or Long Beach State while Wichita State looks to travel to Murray State or Iona. The match-ups will determine whether Creighton and Wichita State will be playing for possibly a better NCAA Tournament seed or if they are matched up with teams that are hoping for a signature win for their resume. For the remaining MVC teams, the Bracketbusters could actually be a benefit this year more than it has been in the past.
Power Rankings (last week's ranking in parentheses).
We are halfway through the Missouri Valley Conference season, but it appears that the table is set for the battle between Creighton and Wichita State for the regular season crown.
Creighton (18-2, 8-1) (1): The Bluejays escaped Missouri State with a win after having several opportunities to lose the game in the final minute. They turned around and ushered Indiana State out of the CenturyLink Center. Could the Bluejays be a sleeper Final Four team? That is yet to be seen, but it wouldn't be a surprise either. There have been some comparisonsto this season's Creighton team to the 2002-03 season—the senior year of future Chicago Bulls sharpshooter Kyle Korver.
To read the rest of the article, click here: Checking In On..The Missouri Valley Conference
With half of the Missouri Valley schedule now completed, only Creighton and Wichita State have survived unscathed. Tied atop the standings at 8-1, both teams are aligned for at-large bids in the NCAA Tournament and have separated from the rest of the league. It's been a war for everybody else, though. The Valley hasn't enjoyed this much depth since the 2005-06 season– and it's showing. Take Indiana State, for example, which won at Vanderbilt but now sits at 2-7 in the conference. Still, the defending MVC tourney champs sit just three games out of third place, and only Bradley looks assured of a Thursday play-in game in St. Louis at this point.
Before embarking on a wild final month in the Valley, here's a look at the midseason awards and a team-by-team update:
Player of the Year
Doug McDermott, Creighton: Easy, right? McDermott may earn consideration for National Player of the Year honors and All-American status, but he's actually not as much of a slam-dunk here as you may think. That's because Colt Ryan has blown up during his junior season for Evansville, averaging more than 20 points per game and showing the ability to go off for 30 on any given night. Still, he's no match for McDermott, the nation's fourth-leading scorer and one of the most efficient offensive players college basketball has seen in quite some time. McDermott is also the Valley's leading rebounder and shoots 50 percent from three-point land. The man has no weaknesses, and 2011-12 won't be the first time he wins a POY award.
Coach of the Year
Gregg Marshall, Wichita State: After losing leading scorer J.T. Durley and glue-guy Graham Hatch, Marshall's team hasn't lost the attitude and culture of toughness that has defined this program. He deserves a lot of credit for the development of center Garrett Stutz, a long process that began four years ago during his freshman season. Now a senior, Stutz leads the team in scoring and rebounding, though a back injury has sidelined him this week. WSU has also played extremely well on the road once again this year, and that's partly due to the preparation by Marshall and his staff.
Pleasant Surprise
Michael Bizoukas, Missouri State: With playing time available after the graduation of four players, we figured Bizoukas would make the most of his minutes at MSU after three decent seasons at DePaul. But Paul Lusk could never have imagined the point guard would make such an impact in his 21 starts this season. Bizoukas won't score much and he'll miss a lot of free throws, but he leads the conference in assists per game at 6.0 and has lightning speed in the backcourt. He also hardly ever turns the ball over– his assist-to-turnover ratio is an absurd 3:1– and he's the only player in the conference that can control a game without scoring a point.
Biggest Disappointment
Indiana State's Entire Team: It's hard to pin the Sycamores' 2-7 MVC start on one player. After an encouraging non-conference performance, a variety of issues have plagued them this winter. For one, point guard Jake Odum has played through an injury, which is probably why he's turning the ball over more and shooting worse from the floor than a year ago. Also, the shots simply aren't falling for Greg Lansing's team, and that's a problem because these guys rely on the three-point shot. Jordan Printy, once one of the league's elite shooters, has especially struggled from beyond the arc (33 percent).
Most Underrated Player
Gregory Echenique, Creighton: Playing in the shadow of McDermott– and even guards Antoine Young and Grant Gibbs– Echenique's contributions are often overlooked. As the team's best shot-blocker, he controls the game on the defensive end, and he's also a strong rebounder who plugs a hole in the paint. With his pink shoes and goggles, Echenique is more than just that quirky center for Creighton. Rather, he's an important piece of his championship puzzle for Greg McDermott.
Team-By-Team Mid-Season Update
Creighton (18-2, 8-1): McDermott's All-American season has the Bluejays poised for a return to the NCAA Tournament. If this team commits to the defensive end, it can beat anybody in March.
Wichita State (17-3, 8-1): Like every Gregg Marshall team, the Shockers are balanced offensively and nasty on the defensive end. Just watch Carl Hall play and you'll know what we mean.
Drake (12-8, 5-4): A trendy sleeper pick in the pre-season, the Bulldogs have a golden opportunity this week. Tonight, they'll host Creighton, and they'll play Wichita State in Des Moines on Saturday. Win both of those games and Mark Phelps' team may actually jump into this title race.
Missouri State (12-9, 5-4): After losing three games by four possessions from Jan. 13 – 18, the Bears earned a critical road win at Bradley this weekend. This team isn't dead yet, but it needs to defend its home court after suffering three conference losses at the beautiful JQH Arena already.
Evansville (10-9, 5-4): This was supposed to be the season Marty Simmons' program took off, and we're seeing signs of a turnaround during the past few weeks. The Aces have won three straight games, but they play three of their next four on the road.
Northern Iowa (14-7, 4-5): Once considered a contender for an at-large bid, the Panthers' inability to win close games has cost them thus far. Anthony James has taken over as the clear-cut leader of this team, but this team has struggled for the most part when he can't find his game.
Illinois State (12-8, 4-5): Despite a 1-4 mark on the road in league play, things could be worse for ISU. The Redbirds still have two games left against Bradley, and they are now through the meat of their MVC schedule.
Southern Illinois (7-14, 4-6): A disastrous performance against a tough non-conference schedule appeared to spell doom for this slipping program, but Chris Lowery has actually gotten his team to play a little better this winter. Nobody's going to hang a banner for Lowery for winning four MVC games, but he hasn't exactly had many positives to focus on the past few years. His team is playing harder and instead of quitting, it has handled Bradley, Illinois State and Indiana State.
Indiana State (11-9, 2-7): This record hardly seems possible for Greg Lansing. The Sycamores have now lost four straight, including this weekend's embarrassment against Creighton. The Bluejays made 11 three-pointers and romped to a 26-point victory.
Bradley (6-16, 1-9): Geno Ford faces a long rebuilding project at Bradley, but Walt Lemon and Dyricus-Simms Edwards at least look like decent backcourt options next year. If only Taylor Brown could receive more eligibility– the senior is the team's bright spot this season.
  You can follow Danny Spewak on twitter: @dspewak
You can discuss this and more on the MVCfans.com message board:
MVCfans.com basketball discussion

Southern Illinois jumped out to a 13-2 lead over Bradley and never looked back en route to a 77-60 win in Carbondale on Tuesday night. Mamadou Seck and Dantiel Daniels each scored 15 points to pace the Salukis. With the win, SIU moves to 4-6 in MVC play. Bradley is 1-9 in league play.
Wednesday games in the Missouri Valley Conference:
Evansville at Wichita State (-15.5)
Some question as to whether senior center Garrett Stutz will play – reports are that he did not practice on Tuesday. Shockers are playing very well, so not sure it will matter.  I'll take WSU.
Missouri State (+1.5) at Illinois State
Can the Bears get revenge on the Redbirds after Illinois State won earlier this year in Springfield?  This could be a pivotal game for positioning come Arch Madness.  I think the Redbirds squeak out another win over MSU.
Northern Iowa (-2.5) at Indiana State
Northern Iowa needs this one to regain some swagger and maintain their position for an upper division finish in Valley play. Indiana State needs to begin a winning streak that can salvage their season.  The trend doesn't favor Indiana State, so I'll take UNI.
Creighton (-6) at Drake
With a win, Drake could solidify themselves as the 3rd best team in the Valley. Can their high scorers (Rice and Simons) do enough to offset the interior advantage of CU? On paper this is a Jays win… but I think it ends up much closer than expected.
You can discuss these games and more on the MVCfans.com message board:
MVCfans.com basketball discussion

Lots of discussion the past couple of days about the possible matchups that we will see for Missouri Valley Conference teams in the ESPN Bracket Buster lineup that will be played the weekend of February 17-19. Here are my updated predictions based on RPI, television interest, and geography (for those games not likely to be on TV).
I've seen several predictions that have  St Mary's playing at Murray State, but this makes little sense to me as it is clear that the Valley comprises a disproportionate strength at the top of the RPI (both home and away).  In my opinion, having the Gaels and Racers play non-MVC teams forces Creighton and Wichita State into lesser games which diminishes the entire value of the Bracket Buster.  I don't think ESPN is foolish enough to do that.  Plus, the notion that Long Beach State (RPI 40) is actually an at large candidate glosses over the fact that the Forty-Niners are 1-5 over Top 50 teams and that win was against a depleted Xavier team.  Sure, they are doing well in the Big West, but that is the 25th best conference right now.  A win over LBSU won't help anyone, but a loss would hurt.
Television games:
St Marys (RPI 30) at Creighton (RPI 18)
Wichita State (24) at Murray State (32)
Northern Iowa (42) at Oral Roberts (44)
Akron (66) at Missouri State (83)
Drake (96) at Butler (107)
Non-TV games:
Old Dominion (128) at Illinois State (120)
Indiana State (131) at George Mason (123)
Western Michigan (140) at Evansville (145)
Wright State (205) at Bradley (188)
Southern Illinois (232) at Detroit (215)
You can discuss these games and more on the MVCfans.com message board:
Bracket Buster discussion
After nine conference games, updated Missouri Valley Conference standings are as follows:
Creighton……8-1
Wichita St…..8-1
Drake……….5-4
Missouri St….5-4
Evansville…..5-4
UNI………….4-5
Illinois St……4-5
SIU………….3-6
Indiana St…..2-7
Bradley……..1-8

Yesterday was "Separation Saturday" in Missouri Valley Conference play.  The top two teams each won easily at home as Creighton defeated Indiana State 75-49 and Wichita State throttled Southern Illinois in historic fashion, 85-42.  The Bluejays and Shockers remain three games clear of Missouri State and Evansville.  The Bears and Aces also won on Saturday creating further separation between they are the rest of the Valley.  Drake plays Northern Iowa tonight with a chance to remain within two games of the leaders, but this has clearly become a two team race.
After Creighton and Wichita State, there appears to be another delineation between Drake, Missouri State, and Evansville and the rest of the Valley – Northern Iowa would jump into this group with a win today as well.  As it stands, the league looks like a 2-4-4 grouping: CU and WSU, followed by DU, MSU, UE, and probably UNI.  Illinois State, Bradley, Southern Illinois, and Indiana State are bringing up the Valley rear.
There is one game on the schedule today and it is an important one.
Drake +9 (5-3 in Valley play) travels to Cedar Falls to play a scuffling Northern Iowa (3-5) squad.
After a blistering start in the non-conference, UNI has lost six of their last 9 games.  Conversely, Drake has won four straight Valley games after a 1-3 start.  However, using the groupings above, Drake is 0-1 vs the Top 2 in the league, 1-2 vs the next group of four, and  4-0 against the bottom of the Valley.  Northern Iowa handled Drake easily in Des Moines earlier in the year and the expectation is that the Panthers will win again tonight.  The spread is UNI -9.. I'll give the points and take Northern Iowa.
You can discuss these games and more on the MVCfans.com message board:
MVCfans.com basketball discussion
Four games on tap in the Missouri Valley Conference today.
Indiana State (+13.5) at Creighton
I still think the Sycamores have some fight. Plus, the Bluejays don't blow people out. Give me the Sycamores and the points.
Illinois State (+3.5) at Evansville
Colt Ryan has been amazing in MVC play. I expect that will continue and the Aces roll.
Missouri State (-6.5) at Bradley
Three straight losses for the Bears? A trip to Peoria might be exactly what the doctor ordered. Give me MSU and I'll lay the points.
Southern Illinois (+18.5) at Wichita State
Although they played close in Carbondale, this one has blowout written all over it. Give me the Shockers despite the huge spread.
A quiet day in the Valley, so here's something I think many of you will enjoy.  Last year's favorite Super Bowl commercial was the Volkswagon ad with the little Darth Vader.  VW stayed with the Star Wars theme and went "Bark Side" for 2012.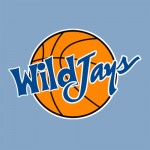 The Week That Was:
A Two-Team Race: With Missouri Valley Conference play starting with a frenzy of surprises, there continue to be some additional shockers, just not at the top of the league. Creighton and Wichita State continue to win and are both tied for the league lead at 6-1. What has probably been more of a surprise is the inconsistent play of the teams below the Bluejays and the Shockers. Missouri State, Northern Iowa, Indiana State and Evansville have all been inconsistent while Drake has gone 3-0 in this most recent stretch of games.
McDermott Hits 1,000: Creighton's Doug McDermott went over 1,000 points on Sunday night in only his 57th game of his career. That is amazing for only being halfway through his sophomore season. Creighton's all-time leading scorer, Rodney Buford, took 59 games to get to the 1,000 point mark. McDermott's teammate, Antoine Young, was honored earlier this season after scoring his 1,000th point. The difference in this case is that it took Young more than three full seasons to hit that milestone. McDermott isn't looking to be slowing down anytime soon.
Ahead of the Pac-12: The MVC as a conference sits at #8 in the RPI positioning them ahead of the Pac-12 and just behind the A-10 and the Mountain West. Five teams are in the top 100 of the RPI with Creighton leading the way at #21. Northern Iowa and Wichita State are not far behind at numbers #30 and #31, respectively. The last time the MVC had more than two teams in the top 40 of the RPI was in 2005-06 and five of the league's teams were in the final RPI rankings. Everyone except for Southern Illinois is under #200.
Power Rankings (last week's ranking in parentheses).
With some separation happening, there is a battle currently going on in the middle of the conference.
1. Creighton (16-2, 6-1) (1)—After the setback to Missouri State to start conference play, Creighton has been steady and winning ever since. They are now 7-1 on the road this season including six of those being "true" road games. Their road win total is double what they had last season. They also have four wins against teams in the top 50 of the RPI (Northwestern, San Diego State, Wichita State , and Northern Iowa). The media still loves talking about how Doug McDermott ended up at Creighton and stepped out of the shadows of Harrison Barnes.
To read the rest of the article, click here: Checking In On..The Missouri Valley Conference