Two conference games scheduled for tonight. After last night, I'm not sure if it's wise for anyone to try and predict what will happen in the Valley this year.
Southern Illinois (+6) at Evansville
The Salukis enter the contest with one of the lowest RPIs in all of college basketball, but close observation would indicate that their best ball was played in Hawaii over the holiday break, albeit a 0-3 trip to the islands. The Aces have been a mystery and I'm not sure what to expect from UE tonight. I wouldn't touch this game with a ten foot pole, but would go with Evansville if I had to simply because they are at home.
Northern Iowa (-1.5) at Illinois State
Which UNI team shows up? The one that was impressive in starting 10-1 against a strong schedule or the one that got decimated at home by Ohio? The Redbirds, on the other hand, have an 8-3 record but have played one of the softer schedules in all of America. I'll go with Illinois state because they are at home, but I'm not in love with the pick.

Kyle Weems isn't ready to concede Missouri Valley Conference Player of the Year honors to Doug McDermott just yet. Weems scored a career high 31 points in leading the 8-5 Bears to a 77-65 road upset victory over #19 Creighton on Wednesday night. Weems scored 25 points after halftime and Anthony Downing added 26 points for Paul Lusk's MSU team.
Missouri State will take a 1-0 conference mark home to Springfield where games against Drake and Illinois State await. Creighton travels to Wichita for a tilt with the Shockers on Saturday.
Nice writeup on MSU's Kyle Weems by Jeff Goodman of CBSSports: Missouri State's Weems shows loyalty paying off
You can discuss this and more on the MVCfans.com message board: Missouri State upsets Creighton – MVC basketball discussion thread

Kumbaya time is officially over and the Valley acquitted itself very nicely in non-conference play. While nothing is certain, the MVC has positioned itself nicely for multiple bids in the NCAA tournament. Every team still has the chance to dance and the regular season begins tonight with three Valley games.
Missouri St (+10) at Creighton
The Bears were 3-0 versus the Bluejays last season. Will Kyle Weems play as well against Doug McDermott as he did last year in shutting down this year's favorite for MVC POY? Creighton is playing at a high level and should win this one. Creigthton 77-65.
Wichita State (-10) at Bradley
We've seen some nice things from Bradley recently, but have they improved enough to upset the Shockers? Not likely according to the pundits and it's hard to disagree. Shockers win 74-62.
Indiana St (-1.5) at Drake
Probably the game of the night and a mighty important one for the Sycamores. Any road win in the Valley is hard to come by, so Greg Lansing would love to start 1-0. A win by the Bulldogs might give them the shot in the arm they need to move into the upper half of the league. I'm taking Indiana State in this one, 66-60.
You can discuss this and more on the MVCfans.com message board: MVC basketball discussion thread

Now that we have reached the end of the out of conference season (excluding Bracket Busters), I thought I would share my MVC honorees and all league teams from the games played thus far.  This is not a prediction of what will happen in the second half or who I think will win the actual awards in March… it is simply a recognition of what has happened thus far.  It is my opinion only.
Player of the Half-Year – Doug McDermott (Creighton).  Tied for the nation's lead in scoring and shooting at a remarkable clip (63% FG, 57% 3-pt).
First team -
Joe Ragland – Wichita St
Jake Odum – Indiana St
Antoine Young – Creighton
Jackie Carmichael – Illinois St
Second team -
Rayvonte Rice – Drake
Caleb Patterson – Missouri St
Taylor Brown – Bradley
Mamadou Seck – SIU
Jake Koch – UNI
Honorable Mention -
Anthony James – UNI
Kyle Weems – Missouri St
Colt Ryan – Evansville
Walt Lemon Jr – Bradley
Toure Murry – Wichita St
Ben Simons – Drake
Grant Gibbs – Creighton
Jordan Prosser – Bradley
Freshman of the Half-Year – Deon Mitchell, Northern Iowa.  No small task replacing Kwadzo Ahelegbe, but Mitchell has done a great job.  Also considered: Nic Moore, Seth Tuttle
Newcomer of the Half-Year – Grant Gibbs, Creighton.  Leads the MVC in assist to turnover ratio (10 and 12 assists in previous 2 games). Also considered: Carl Hall, Michael Bizoukas
Coach of the Half-Year – Ben Jacobson, Northern Iowa.  Many considered this a rebuilding year for the Panthers, but Jacobson has UNI positioned well for conference after a surprising first half.

You can discuss this and more on the MVCfans.com message board: MVC Awards and Honorees discussion thread
Thanks to everyone for their support this year.  We hope that you have a Merry Christmas!
In the Final round of the Las Vegas Classic, the Missouri State Bears took their first lead of the game against St. Mary's when Kyle Weems made a three pointer with 18:28 to play in the second half. The Gaels then scored nine consecutive points and the game was never again within six points. With the loss, Missouri State drops to 7-5.
Caleb Patterson led the Bears in scoring with 18 point. Kyle Weems added 11 points and 7 rebounds.
Coming off a heartbreaking loss to West Virginia, Missouri State faces St. Mary's in the final round of the Las Vegas Classic tonight at 10:30 Central on ESPN3.  The Bears are a 5.5 point underdog to the Gaels, who were defeated yesterday by Baylor.
You can discuss this and more on the MVCfans.com message board: Missouri St vs St. Mary's discussion thread
Five Bluejays scored in double figures , led by Doug McDermott's 27 points, to help Creighton defeat Northwestern 87-79 on Thursday night.  With the win, 21st ranked Creighton ends non-conference play with a 10-1 mark.  The game was played before 17,676 fans – the second largest in arena history.
Four MVC teams with games tonight against BCS foes that could have an impact on post season play.   I will try to post links for online viewing later today.
West Virginia vs Missouri St (+5) (ESPN3)
Northwestern at Creighton (-7)
Bradley (+17) vs Michigan
Southern Illinois (+15)  vs Kansas State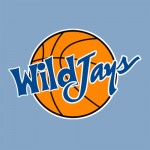 The Week That Was:
The Valley Beats Another Ranked Team: Another week, another set of nice wins in the Valley.  The latest is Indiana State knocking off then #25 Vanderbilt on the Commodores' home court.  Sophomore R.J. Mahurin came off the bench to get 14 points including 4-7 from three to help lead them to the 61-55 victory.  After going 11-22 against BCS schools last season, this year the MVC is 10-10 so far.  The last time they had a .500 record against those leagues was during the 2007-08 season.
Poll Gathering: Creighton continues to stay in the polls, this week at #21 in the Coaches Poll and #23 in the AP poll.  But other MVC teams are starting to get noticed.  Wichita State,Northern Iowa and Indiana State are all getting votes in the AP poll.  The chances of having two teams in the Valley ranked might be going down as conference play starts in about a week.  It may be a battle all season on which MVC team will be ranked in the national Top 25.

Sending Out An SOS: While most teams in the MVC are trying to set the bar high to get the conference at a different level and four teams are in the RPI top 52, there are a couple of other teams that are on the other end of the spectrum.  Illinois State is sitting at #292 in the strength of schedule category, while Southern Illinois' strength of schedule is at #343 out of 345 teams in D-I.  Evansville is at #305.  While the top of the league is pretty solid, the bottom half of the league still has some work to do.  This could keep the Valley from moving as high as they could in the RPI as a conference later in the season.

;
To read the rest of the article, click here: Checking In On..The Missouri Valley Conference
Patrick Marshall is the Rush the Court correspondent for the Missouri Valley Conference. You can also find his musings online at White & Blue Review or on Twitter @wildjays.