Chip Rank scored in the lane with 2.2 seconds remaining to give Northern Iowa a come from behind 61-60 victory over Missouri State on Friday evening in Cedar Falls. Missouri State had the ball with a one point lead, but Missouri State star Kyle Weems lost the ball driving into the lane and was called for an offensive foul setting up the last second heroics for the Panthers.
Caleb Patterson scored 24 points and Weems added 16 for the Bears, who are now 4-2 in conference play. Anthony james led the Panthers with 23 points.
You can discuss these games and more on the MVCfans.com message board:
MVCfans.com discussion board
A full slate of games in the Valley tonight.
Drake (+5.5) at Evansville
Indiana State at Southern Illinois (pick)
Bradley (+20) at Wichita State
Missouri State (+6) at Northern Iowa
Creighton (-2.5) at Illinois State
You can discuss these games and more on the MVCfans.com message board:
MVCfans.com basketball discussion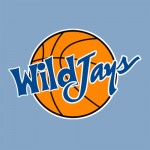 The Week That Was
 McDermott Continues To Impress—Doug McDermott continues to be on the radar of most major college basketball lists, especially with his 44-point performance against Bradley on Saturday night, which is tops in college hoops this season and the most for an MVC player since 1999. Jay Bilas of ESPN even tabbed McDermott as the mid-season Player of the Year. It will be interesting to see ultimately how McDermott handles all of this attention.
Look out for Illinois State—Illinois State has been criticized the past few seasons due to how coach Tim Jankovich scheduled his team in non-conference play. The schedule was upgraded slightly this season and it may be paying dividends in conference play. They have won six of their last eight, including a last second three-pointer by Jackie Carmichael, his first of his career, to defeat Evansville (video below).  Illinois State also gave Wichita State everything they could handle on Tuesday night.
Scoring In Bunches—In addition to McDermott's career night this week, there have been several other players that had big outings.  Colt Ryan of Evansville scored 31 points against Wichita State and 25 against Illinois St., the Shockers' Garrett Stutz had 29 points against Evansville and Rayvonte Rice (Drake) and Anthony James (Northern Iowa) went 27 and 26, respectively, against each other in their game this week. A lot of individual performances are arising this season in a conference that is generally known for its defense.
Power Rankings
After the first week of MVC play, a lot of positions changed in the power rankings (last week's ranking in parentheses).
To read the rest of the article, click here: Checking In On..The Missouri Valley Conference

What a great night of hoops in the Valley last night. There were blowouts that turned into nailbiters, another heartbreaker for the Aces, and a late comeback by the Bluejays. Here are my recaps in poetic verse, haiku style. If you can't tell what happened simply by reading my artistic interpretation, I don't blame you. You can always check the board or your local newspaper for better analysis. Nevertheless, here goes nothing:
Indiana State 80 Evansville 78
Aces down early
Colt fired and brought them closer
Oh God not again
Drake 82 Bradley 74
Taylor Brown on fire
Still can't get over the hump
Dogs use throws to win
Missouri St 77 Southern Illinois 65
Bears still tied for first
Salukis sure played 'em tough
Just not good enough
Wichita State 65 Illinois St 62
Shox out of gate fast
Birds: And a child will lead them
No miracle 'gain
Creighton 63 Northern Iowa 60
Sonnen like Ali
Dropping threes and shushing crowd
McD no? Young, yes.

Now that the college football season has officially concluded, college basketball enthusiasts can take heart and enjoy what will surely be an interesting race in the Missouri Valley Conference. The past couple of weeks have given us a primer of what is to come – upsets, buzzer beaters, and amazing individual performances. Tonight marks the beginning of an important week in Valley play as each team will play three games over the next 6 days. How teams fare during this stretch will give us an idea of what to expect as we prepare to make the turn to the back nine.
Games tonight:
Evansville (+7) at Indiana State
I can't remember a team losing two consecutive heartbreakers the way the Aces have in games against Wichita State and Illinois State. The Sycamores are 1-3 in Valley play and there are questions about Jake Odum's health. I'll push my luck here and take UE and the points.
Illinois State (+13) at Wichita State
The Redbirds are the head scratcher of the Valley so far. Wins over UNI, Missouri State, and Evansville – and a drubbing at the hands of the Salukis. You explain it to me. They'll either take Wichita State to the wire or get blasted by 30. I don't feel comfortable with the pick, but I'll take the points although I expect a Shockers victory.
Bradley (+8) at Drake
The Braves have dropped seven straight although they did show some resiliency in pushing Creighton to the wire. The Bulldogs have lost three straight by double digits. The Braves have only won once away from Peoria, so take the Bulldogs here albeit with some caution.
Southern Illinois (+12) at Missouri State
The Salukis won consecutive Valley games and then played Wichita State tough on the road, so it's difficult to know if Coach Lowery has turned the corner with this group or not. On the other hand, Missouri State has looked the part of a Valley contender minus the surprising loss at home to Illinois State. It's a big number, but I think the Bear cover the spread tonight.
Northern Iowa (+6.5) at Creighton
Extra incentive for the Panthers (or their fans at least) any time a McDermott is involved. After starting 0-2 in Valley play, UNI won back to back games against Indiana State and Drake. If UNI can hit their three pointers, they could win tonight in Omaha. However, the interior advantage that Creighton has tells me to give the points and take the Bluejays.
You can discuss these games and more on the MVCfans.com message board:
MVCfans.com basketball discussion

After a wild first week, cooler heads prevailed over the last seven days, leading to good teams winning and bad teams losing. Regardless, after just three games in the conference season, every Valley squad had a loss, and the momentum built up in the non-conference season looked to have vanished.
Several teams took this week's tilts as a time to regroup and solidify their place in the national scene. Northern Iowa beat two good opponents, stamping their RPI in the low 20s and reintroducing them to the bubble. Illinois State continued to write the hidden chapter in the Valley book this season, pushing their overall record to 11-4 and threatening to crack the top-100 in RPI. Wichita State and Creighton both won twice, and both have an RPI inside the top-35.
This week could separate the men from the boys; Illinois State will face both Wichita State and Creighton in the next five days, Northern Iowa battles Creighton and Missouri State, and Indiana State needs wins against Evansville and Southern Illinois to stay in the race.
Here are the Missouri Valley Basketball Examiner's Power Rankings for the 2011-12 season – Week of January 9, 2011.
To read the rest of the article, click here: Joe Book's MVC Power Rankings.

We will begin the MVCfans.com conference season pick'em contest with the games played on Tuesday, January 10. To continue in the game, you must meet the specified criteria defined each week. Those participants who satisfy the criteria will be listed at the conclusion of the games and invited to continue in the contest the next week.
For the first week,we'll make it simple: You must correctly choose three winners from the five MVC games played on January 10 to advance to week two. Just pick the winner – point spreads do not matter.
Bradley at Drake
UNI at Creighton
Evansville at Indiana St
Illinois St at Wichita St
Missouri St at Southern Illinois
You can post your winners in the thread on the message board (MVCfans.com Pick'em contest ) or tweet @mvcfans (use #mvcfans so your picks show up on The MVC Report).
Good luck.

Over the next 9 days, each Valley team will play 4 conference games that will go a long way in determining the eventual MVC champion.  The schedule shapes up like this along with my predictions on how each team will fare during the week:
Bradley –  Creighton, at Drake, at Wichita St, UNI…. Prediction: a win at home over UNI.  1-3 overall
Creighton –  at Bradley, UNI, at Illinois St, SIU…. Prediction: a win in Normal makes it 4-0.
Drake – UNI, Bradley, at Evansville, Illinois St…. Prediction: favorable matchups, Bulldogs go 3-1.
Evansville –  at Illinois St, at Indiana St, Drake, at Missouri St…. Prediction: 2-2 if they can win in Terre Haute
Illinois St – Evansville, at Wichita St, Creighton, at Drake…. Prediction: 1-3, but a legit chance to upset Creighton
Indiana St – Missouri St, Evansville, at SIU, Wichita St…. Prediction: 1-3, unless they hold home court against the Aces
Missouri St – at Indiana St, SIU, at UNI, Evansville…. Prediction: 3-1, with a loss coming at UNI
UNI –  at Drake, at Creighton, Missouri St, at Bradley…. Prediction: difficult stretch for UNI, could be 1-3
SIU –  Wichita St, at Missouri St, Indiana St, at Creighton…. Prediction: despite hot start, looks like 0-4 to me
Wichita St – at SIU, Illinois St, Bradley, at Indiana St…. Prediction: 4-0 to stay in first place tie
You can discuss these games and more on the MVCfans.com message board:
MVCfans.com discussion of next 4 conference games

A lot has happened since I offered my initial predictions on possible matchups for the 2012 Bracket Buster (MVCfans.com Bracket Buster Projections from Dec. 13) .  Here are my updated guesses based on RPI, home/road considerations, and potential for TV interest.  Games will be announced on January 30.
Projected Missouri Valley Conference matchups as of January 6, 2011:
Wichita State (27)  at Murray State (13)
St. Mary's (28) at Creighton (19)
Northern Iowa (23) at Cleveland State (62)
Indiana State (71) at Butler (92)
Drake (87) at Oral Roberts (69)
UC-Santa Barbara (70) at Missouri St (72)
Valparaiso (140) at Illinois State (122)
Oakland (141) at Evansville (153)
Toledo (263) at Bradley (231)
Southern Illinois (266) at Detroit (261)
Top Overall home teams are :
Murray St 13
Creighton 19
Iona 30
Davidson 41
The top four road teams are:
Long Beach St 20
Northern Iowa 23
Wichita St 27
St Marys 28
You can discuss this and more: click here: MVCfans.com Bracket Buster Projections