Over the next 9 days, each Valley team will play 4 conference games that will go a long way in determining the eventual MVC champion.  The schedule shapes up like this along with my predictions on how each team will fare during the week:
Bradley –  Creighton, at Drake, at Wichita St, UNI…. Prediction: a win at home over UNI.  1-3 overall
Creighton –  at Bradley, UNI, at Illinois St, SIU…. Prediction: a win in Normal makes it 4-0.
Drake – UNI, Bradley, at Evansville, Illinois St…. Prediction: favorable matchups, Bulldogs go 3-1.
Evansville –  at Illinois St, at Indiana St, Drake, at Missouri St…. Prediction: 2-2 if they can win in Terre Haute
Illinois St – Evansville, at Wichita St, Creighton, at Drake…. Prediction: 1-3, but a legit chance to upset Creighton
Indiana St – Missouri St, Evansville, at SIU, Wichita St…. Prediction: 1-3, unless they hold home court against the Aces
Missouri St – at Indiana St, SIU, at UNI, Evansville…. Prediction: 3-1, with a loss coming at UNI
UNI –  at Drake, at Creighton, Missouri St, at Bradley…. Prediction: difficult stretch for UNI, could be 1-3
SIU –  Wichita St, at Missouri St, Indiana St, at Creighton…. Prediction: despite hot start, looks like 0-4 to me
Wichita St – at SIU, Illinois St, Bradley, at Indiana St…. Prediction: 4-0 to stay in first place tie
You can discuss these games and more on the MVCfans.com message board:
MVCfans.com discussion of next 4 conference games

A lot has happened since I offered my initial predictions on possible matchups for the 2012 Bracket Buster (MVCfans.com Bracket Buster Projections from Dec. 13) .  Here are my updated guesses based on RPI, home/road considerations, and potential for TV interest.  Games will be announced on January 30.
Projected Missouri Valley Conference matchups as of January 6, 2011:
Wichita State (27)  at Murray State (13)
St. Mary's (28) at Creighton (19)
Northern Iowa (23) at Cleveland State (62)
Indiana State (71) at Butler (92)
Drake (87) at Oral Roberts (69)
UC-Santa Barbara (70) at Missouri St (72)
Valparaiso (140) at Illinois State (122)
Oakland (141) at Evansville (153)
Toledo (263) at Bradley (231)
Southern Illinois (266) at Detroit (261)
Top Overall home teams are :
Murray St 13
Creighton 19
Iona 30
Davidson 41
The top four road teams are:
Long Beach St 20
Northern Iowa 23
Wichita St 27
St Marys 28
You can discuss this and more: click here: MVCfans.com Bracket Buster Projections

Led by senior Garrett Stutz, Wichita State survived a second half comeback by Colt Ryan and the Evansville Aces, winning 67-66.    Stutz was 12-14 from the field and scored a career high 29 points.
Colt Ryan led all scorers with 31 points.  Kenny Harris added 15.  Harris had a chance to tie the game when fouled with :01 second recmaining.  He made the first, but missed the second.
Both teams are now 2-1 in MVC play, joining four others in a tie for first place after 3 games.
You can discuss these games and more on the MVCfans.com message board:
MVCfans.com basketball discussion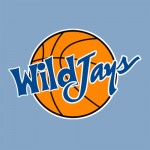 The Week That Was
Wild Play Underway—As Missouri Valley Conference play started this week, you can pretty much throw everything away you learned in the non-conference season. Creighton, Wichita State and Northern Iowa, who expect to be at the top of the league this season, have already lost home conference games. Only two teams were able to get through the first week unscathed—Missouri State and Evansville.  Tis the season to focus on basketball.
Evansville and Missouri State Leading The Way—After disappointing non-conference play, both the Purple Aces and the Bears are starting on the right foot in conference play. Evansville came back from behind to get a big road win at Northern Iowa while Missouri State shocked Creighton on their home court to open MVC play. The defending MVC champs got an MVP performance from Kyle Weems as he scored 25 of his career high 31 points in the victory over the Bluejays. That performance earned him some national honors this week.
Creighton Still Ranked—Despite the loss against Missouri State at home, the Bluejays turned around and got themselves a big win on the road at the other MVC favorite, Wichita State. With that win, Creighton is still ranked in the ESPN/USA Today Coaches poll at #24, while just falling out of the AP poll. If Creighton eventually falls out of the polls, don't be surprised if you do not see another MVC team in the top 25 this season with the way conference season has started. However, some early bracketology projections have three MVC teams that could make the NCAA Tournament.
To read the rest of the article, click here:  Checking In On..The Missouri Valley Conference
Patrick Marshall is the Rush the Court correspondent for the Missouri Valley Conference. You can also find his musings online at White & Blue Review or on Twitter @wildjays.
No surprise to see Creighton cover against Drake last night. Four games scheduled in the Valley tonight including a couple of interesting ones. I'll give my picks now and try to offer a little more later.
Illinois St (+8) at Missouri St
I would have taken the Redbirds and the points until their meltdown in Carbondale over the weekend. I'll hesitantly choose the Bears although it's a bigger spread than I'd feel comfortable wagering on.
edit: Report is that MSU Center Caleb Patterson will not play. Not sure if I would stay away from this one or maybe lean to Illinois State now?
Southern Illinois (+4) at Bradley
Bradley started 0-2 in Valley play, but I think they get in the win column tonight. Give the points and take the Braves.
Indiana St (+6.5) at Northern Iowa
I like the Sycamores here. Give me the points.
Wichita St (-11.5) at Evansville
The undefeated Aces, coming off of a huge win in Cedar Falls, hosting the 1-1 Shockers? Is it possible that Evansville could move to 3-0 and drop the Shockers into panic mode? I don't see it – I think Wichita State wins, but it will be closer than the spread so I'll take the points.
You can discuss these games and more on the MVCfans.com message board:
MVCfans.com basketball discussion
Quick prediction:
Drake (+13.5) at Creighton – ESPN3
Drake has performed well in their two conference games, defeating Indiana State before losing in Springfield to Missoouri State. Will Rayvonte Rice have a big night? – the guess is that he will. However, although it's a big line, Creighton has such an advantage inside that Doug McDermott and Gregory Echenique should have equally big games. Give the points and take the Bluejays.
You can discuss this and more on the MVCfans.com message board:
MVCfans.com basketball discussion

Here are the Missouri Valley Basketball Examiner's Power Rankings for the 2011-12 season – Week of January 2, 2012:
The Valley season got off to a bang, with Creighton, Indiana State and Northern Iowa all losing their first league tilt following solid non-conference seasons. The Jays bounced back and defeated Wichita State at Koch Arena on Saturday on ESPNU, but it wasn't enough to save their spot in the AP Top-25. Indiana State also won their second game, a 77-66 decision over Bradley, but Northern Iowa fell at home to Evansville in their follow-up contest.
The story early in the conference season is Missouri State – their non-conference record of 7-5 wasn't mind-blowing, but the quality of their opponents was solid. The Bears promptly began Valley Time by winning at Creighton and handling a good Drake team in Springfield. Reigning MVC Player of the Year Kyle Weems scored 53 points and didn't commit a turnover in the two wins… he isn't ready to turn the POY award over just yet.
The rankings are a combination of overall body of work, including recent play and momentum… and a good way for a writer to make enemies! Sorry, Missouri State fans… I can't put you at the top just yet!
To read the rest of the article, click here: Joe Book's MVC Power Rankings.

It didn't start the way that Colt Ryan or the Evansville Aces planned, but their game against Northern Iowa ended with an 76-65 upset victory in Cedar Falls. Evansville feel behind by 14 points early in the game and Ryan struggled throughout a scoreless first half, but the junior sharpshooter took over with 29 second half points. Denver Holmes added 14 and Kenneth Harris scored 11 points in the victory.  With the win, Evansville moves to 2-0 in Missouri Valley Conference play and into a first place tie with Missouri State.
Northern Iowa was led by freshman Seth Tuttle who scored 16 points and added 10 rebounds. The Panthers lost their third consecutive game and drop to 0-2 in MVC play.
You can discuss this and more on the MVCfans.com message board:
Evansville vs Northern Iowa discussion thread
Just two games today:
Illinois State (-4) at Southern Illinois – 2pm ESPN3
This is a matchup of teams heading in opposite directions. With a win, the Redbirds would be tied with Missouri State for first place in the Missouri Valley at 2-0. Sure, we'd only be two games into the conference season, but you can't start much better. With a loss, the Salukis will have dropped five straight games with a difficult stretch in the coming weeks. It's hard to see an SIU win, so I'll take Illinois State and give the 4 points.
Evansville (+14.5) at Northern Iowa – 8pm ESPNU
Northern Iowa tries to right the ship after consecutive losses to Ohio and Illinois State. The Aces were impressive against SIU in the league opener, but it's hard to imagine a team that wouldn't have looked impressive against the Salukis that night as they turned the ball over 23 times and trailed by 21 points at halftime. I'd be surprised to see Evansville win this one, but I don't think they'll get blown out as the pundits have predicted. I'll take UNI to win the game, but give me Evansville and the points.
You can discuss this and more on the MVCfans.com message board:
MVCfans.com basketball discussion

Creighton sophomore Doug Mcdermott struggled for much of Saturday's contest with Wichita State, but unlike their conference opener against Missouri State, this time his Bluejays' teammates helped him out. Antoine Young scored 19 points for Creighton and Gonzaga transfer Grant Gibbs scored all 11 of his points in the second half to lead the Bluejays to a 68-61 win over the Shockers. After falling behind by nine points early in the game, Wichita State established an 11 point lead and led by 8 at the break. However, Creighton outscored the Shockers 37-22 in the second half to claim their first conference victory.
Carl Hall was a beast for Wichita State – his 17 points and 13 rebounds were both team highs. Unfortunately for Gregg Marshall, seniors Toure Murry and Garrett Stutz combined for only 10 points in the loss.
Next up – Creighton hosts Drake on Tuesday. Wichita State plays at Evansville on Wednesday.
You can discuss this and more on the MVCfans.com message board:
Creighton vs Wichita State discussion thread