Wichita State made 14 of 28 three-point attempts, including seven straight in the second half, and rallied from an eight point deficit late in the game to upset #1 seed Gonzaga 76-70 on Saturday night in Salt Lake City.  The 14 made three pointers were a season high for the Shockers.
Ron Baker led Wichita State with 16 points (4-6 from three) and Clenathony Early also added 16 (4-7 from three).
After Wichita State built an early 13 point lead, Gonzaga caught fire and led 8 points late in the second half.  Wichita State responded with a 22-9 run over the last five minutes of the game, however, to earn their first Sweet 16 berth since 2006.
The path to the Final Four is a real possibility for Wichita State.  The Shockers will be favored against the winner of the game between 12 Ole Miss vs 13 LaSalle.  The winner of that game will face either Arizona or the Ohio State/ Iowa State winner.
Wichita State vs Gonzaga
Salt Lake City, UT
7:40 CDT (TNT)

The last time that a team from the Missouri Valley Conference played the nation's top ranked team in the NCAA tournament, Ali Faroukmanesh became a household name.  On Saturday, Wichita State will have the opportunity to etch their name into NCAA lore and advance to the Sweet Sixteen with a win over the #1 team in America and the West Region's top seed, Gonzaga Bulldogs.
If a neutral observer watched Wichita State defeat Pitt and Gonzaga survive Southern, he would likely think that the Shockers would be the favorite heading into this matchup.  WSU crushed Pitt, cruising to a 73-55 victory.  The 22 point favorite Bulldogs, however, were never comfortable and squeaked out a 64-58 win in the closest 1/16 game in seventeen years.
Can the Shockers pull the upset?  Absolutely.  Would it be an upset?  On paper, yes.  In reality, however, I don't think many of the prognosticators would be stunned to see the Shockers win.  Gonzaga looks vulnerable and Wichita State looks as strong as they have all year.  Granted, this perception is largely based on a single game against a middle of the road Big East team.  And yes, I do remember that these same Shockers stumbled down the stretch and gave away a regular season MVC title in the process. Nevertheless, this team has a swagger about them and they look poised to pull an upset.
For Wichita State to win, they will need strong play from seniors Malcolm Armstead and Carl Hall.  I think that's exactly what they will get.  To win, the Shockers will need to bottle up All-American Kelly Olynyk.  I believe they can.  To win, Wichita State needs to believe they are better than the #1 team in America.  This quote from WSU coach Gregg Marshall should tell you everything you need to know:
"This group thinks they can beat anyone in the country, and they're not intimidated. They're not afraid. They're not going to lose their confidence. They've shown that all year long."
Coach Marshall convinced me.  If he can do the same to his team, the final will be sweet for the Shockers.
Prediction: Wichita St 71 Gonzaga 66
Doug McDermott scored 27 points and grabbed 11 rebounds as Creighton defeated Cincinnati 67-63 on Friday afternoon. While the junior All-American topped his season averages in both categories, it was the shooting of Ethan Wragge and the strength of Gregory Echenique that propelled the Bluejays into a Sunday matchup against the Duke Blue Devils.
Creighton started the game poorly, but Wragge connected on all three of his 3-point attempt in the first half as the Jays managed a 5 point halftime lead. The Bluejays' lead never exceeded eight and with the game tied 54-54, it was Echenique who managed the game's most important basket on an up and under move that gave Creighton a lead they would not relinquish. Creighton made 22 of 25 free threes in the contest, while Cincinnati made only 4 of 9.
With the win, Creighton earned a victory on consecutive NCAA tournaments for the first time in program history. The Bluejays will face 2nd seed Duke on Sunday.
Creighton vs Cincinnati
Philadelphia
1:45 CDT (CBS)

After winning the Missouri Valley Conference regular season and tournament titles, Creighton looks to win games in the NCAA tournament in consecutive years for the first time when they face Cincinnati on Friday afternoon. All American Doug McDermott could add that accomplishment to his resume if he were to lead the Bluejays into those unchartered waters and perhaps ride off into the NBA sunset.
McDermott averages 24 ppg, but he will be facing an athletic Bearcats defense that allows a remarkably low 58 ppg and ranks as the nation's 8th best rebounding team statistically. The Bluejays will need a string performance from Gregory Echenique who was dominant in the MVC tournament and who seemingly played his best basketball in last year's postseason. If he can replicate that performance, Creighton has an inside duo that will cause Cincinnati fits. The key for the Bearcats is to limit Creighton to one shot. However, if Cincinnati plays zone as they are accustomed to doing, expect sharpshooters McDermott and Ethan Wragge to have big games.
While somewhat offensively challenged, Cincinnati is led by Sean Kilpatrick at 16 ppg. The Bearcats finished 22-11 and 9-9 in the Big East after ripping off 12 consecutive wins to start the season. That hot start earned the Bearcats a Top 10 national ranking. They stumbled to the finish, however, losing 7 of their final 11.
On paper, I like Creighton's chances in this one. I expect they will be able to make enough 3 pointers to keep Cincinnati at arms length most of the day. On the other hand, I think the Bearcats need to apply constant pressure on defense and attack the rim on offense to win. If they can get McDermott, Echenique, or point guard Austin Chatman into foul trouble, the Jays will struggle.
Prediction: Creighton 70 Cincinnati 62
Wichita State scored the last seven points of the first half to take a 26-21 lead into the intermission against Pittsburgh on Thursday afternoon.  After the break, the Shockers rolled to an 18 point victory.
Malcolm Armstead scored 22 points, Cleanthony Early added 21, and Tekele Cotoon limited Pitt's leading scorer, Tray Woodall to just 2 points on 1-12 shooting.
With the victory, the Shockers advance to face Gonzaga who narrowly escaped Southern University.
Wichita State vs Pittsburgh
Salt Lake City, UT
12:40 CDT (TBS)

Wichita State looks to erase the memory of last year's NCAA tournament with their Thursday afternoon game against Pittsburgh. As a 5 seed in the 2012 tourney, the Shockers were upset by VCU. This year, it is Wichita State who appears to be overlooked by the national media as some pundits have already started discussing whether or not the Panthers can upset top seeded Gonzaga on Saturday.
On paper, this should be a low scoring affair. Pitt allows only 55 ppg (6th nationally) and Wichita State permits only 60 ppg. First team to 60 wins? I'm not sure it is that easy. Pitt will force Wichita State to make jump shots to win – something the Shockers have struggled with at times this year. However, the return of Ron Baker after missing 21 games due to injury, provides Wichita State with a reliable option behind the arc. Mix in the increased aggressive play of senior point guard Malcolm Armstead and I see the Shockers scoring more than people excpect.
The key will be on the glass. Wichita State, probably the MVC's best rebounding team, will be challenged by Pitt, especially by 7-footer Steven Adams. Adams is a freshman though, so I think Carl Hall win get his share of boards in the paint. If Wichita State's big man, Ehimen Orupke, can give WSU any production at all, the Shockers will benefit.
I predict this one will be undecided with a minute to play – could be a last possession game. In the end, I like the moxy and assertiveness of Malcolm Armstead – I think he will make a play at the end and the Shockers move on to face the Zags.
Prediction: Wichita St 63 Pitt 61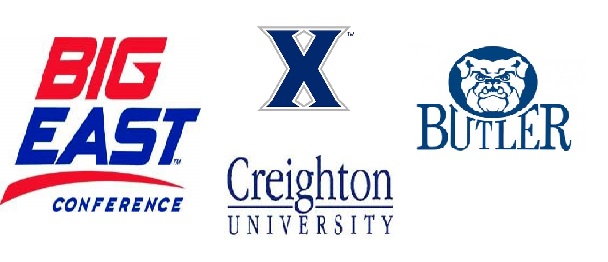 Xavier, Butler, and Creighton will officially accept invitations to join the Big East on Wednesday according to multiple reports. A press conference is being held in New York to introduce the schools. Additionally, it is expected that the Big East will also announce their television deal with Fox Sports and an agreement with Madison Square Garden to host their conference tournament.
Creighton's departure will leave the Missouri Valley Conference with 9 teams.  It is believed that Commissioner Doug Elgin has given the remaining university presidents information on potential targets to replace Creighton.  Among those being considered: Belmont, Oral Roberts, Valparaiso, Loyola-Chicago, Murray State, Nebraska-Omaha, Missouri-Kansas City and the universities in North and South Dakota.
You can discuss this and more on the MVCfans message board
Quick thought: The Valley was seeded well. A little surprised to see Wichita State get a 9 seed and Creighton was one spot from a 6 according to CBS. As a 7, Creighton draws Cincinnati – 22-11, 9-9 in the Big East. The Bearcats are a defensive minded team that excels on the glass (8th nationally in rebounding). Those are traits that could pose problems for the Bluejays, therefore, Creighton's ability to hits outside shots and utilize their offense efficiently will be the key. The winner of this game will play the Duke-Albany winner.
The Shockers also draw a middle of the pack Big East team in Pitt who is 24-8 overall, 12-6 in Big East play. In this 8/9 game, the winner will likely face West Region top seed Gonzaga. The Panthers have won 11 of their last 15 games, with all four losses coming to nationally ranked opponents.
You can discuss this and more on the MVCfans.com message board:
MVCfans.com basketball discussion
According to multiple reports in the Omaha World Herald and confirmed by ESPN, Creighton will leave the Missouri Valley Conference and join the Big East beginning July 1, 2013.
 Creighton is set to make the Big move.

Creighton University plans to accept an offer to join the Big East Conference, The World-Herald has learned.

Its entry into the newly reconfigured, basketball-centric conference will have the Bluejays annually going to battle on the court against iconic programs like Georgetown, Marquette and Villanova.

It also will mean leaving the Missouri Valley Conference, the league that has been the longtime home to Creighton athletic teams in all sports.
link: OWH- Creighton to join Big East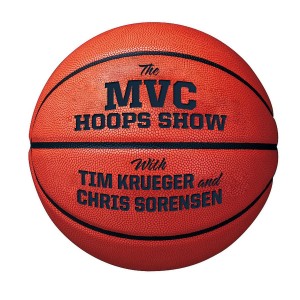 Welcome to our final episode of 2013!  On this week's MVC Hoops Show, we wrap up Arch Madness and the MVC conference season. We have an interview with Todd Golden of the Terre-Haute Trib Star discussing the MVC Tourney, conference realignment and more. Plus, Mark Emmert of the Des Moines Register stops by to discuss the firing of Drake head coach Mark Phelps.
We hope you will listen and bookmark the MVC Hoops Show blog where we will post show information.
Follow us on twitter @mvchoopsshow for show information and to learn which guests you will hear each week.