Missouri Valley Conference Media Day will be held this morning so it is time to make my fearless predictions. I had a little more trouble making some of the second team and honorable mention selections this year and I ended up giving my final spot to one guy no one else will probably recognize, but every team wishes they had.
Once again, I expect Wichita State to be a unanimous favorite to win the league and (once again) both Fred VanVleet and Ron Baker will vie for Larry Bird Player of the Year honors. I picked Baker last year and I will stick with it in '15-'16. My predictions for all-MVC teams and individual honors are below.
First Team All Missouri Valley Conference
Ron Baker, Wichita State – Preseason MVC Player of the Year
Fred VanVleet, Wichita State
DJ Balentine, Evansville
Egidijus Mockevicius, Evansville
Milton Doyle, Loyola
Second Team All-Missouri Valley Conference
Paul Jesperson, UNI
Devaughn Akoon-Purcell, Illinois State
Anton Grady, Wichita State
Wes Washpun, UNI
Anthony Beane Jr, SIU
Honorable Mention All-Missouri Valley Conference
Devonte Brown, Indiana State
Brenton Scott, Indiana State
Montel James, Loyola
Reed Timmer, Drake
Evan Wessel, Wichita State
Player of the Year – Ron Baker, Wichita State
Newcomer of the Year – Anton Grady, Wichita State
Freshman of the Year – Joel Okafor, Bradley
You can discuss this and more on the MVCfans.com basketball discussion board.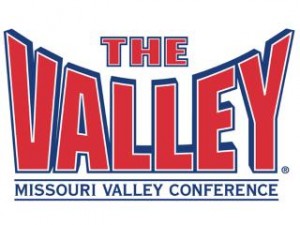 For the third consecutive year, the users at MVCfans.com have chosen the Wichita State Shockers as the likely regular season champion of the Missouri Valley Conference.  The Evansville Purple Aces were predicted by our voters to finish second.
Official MVCfans.com – Predictions to date:
10th Place – Bradley
9th Place – Missouri State
8th Place – Southern Illinois
7th Place – Drake
6th Place – Indiana State
5th Place – Loyola
4th Place – Illinois State
3rd Place – Northern Iowa
2nd Place – Evansville
1st Place – Wichita State
Message board and poll results: MVCfans.com 2015-16 men's basketball discussion
Derrick Docket, MVC Associate Commissioner for New Media & Technology, visits with MVC television analyst Mark Adams and more.
Listen to Derrick Docket, MVC Associate Commissioner for New Media & Technology, discuss the Valley's MTE schedule and more.
Great news today from the MVC office:
ESPN and the Missouri Valley Conference have announced a 10-year extension to their current media rights agreement that will provide increased coverage of conference events across ESPN platforms through the 2023-24 academic year.

As part of the deal – which continues a business relationship that began in 1986 – ESPN, the Missouri Valley Conference and its 10 member institutions will work jointly to develop inhouse production capabilities at each campus that will provide significant national coverage for multiple sports on ESPN3 and hands-on educational opportunities for students. As a result, ESPN3 will showcase a minimum of 820 events a year (a minimum of 70 men's basketball) in the final six years of the agreement.
Full report: MVC-sports.com
You can discuss this and more on the MVCfans.com Message Board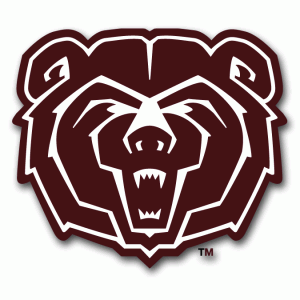 Congratulations to Head Coach Keith Guttin and the Missouri State Bears on winning the Springfield regional.
From MissouriStateBears.com:
SPRINGFIELD, Mo. – Missouri State extended its storybook run through the 2015 postseason with a 3-2 victory over Iowa to clinch the second NCAA Division I Regional title in school history Sunday evening at Hammons Field. Jordan Knutson limited the Hawkeyes to one hit and only two baserunners through the first seven innings, before Bryan Young withstood a late UI charge to wrap up the Bears' 19th consecutive victory and the Springfield Regional championship.

With their school-record-breaking 48th victory of the season, Missouri State advances to Super Regional play, where they will take on Arkansas in a best-of-three format next weekend (June 4-7). The NCAA will make its official announcement of Super Regional locations, dates, game times and television information Monday (June 1) evening.
You can discuss this and more on the MVCfans.com message board:
MVCfans.com baseball discussion
Multiple reports are indicating that Gregg Marshall will not make his planned visit to Tuscaloosa (since confirmed by Alabama AD Bill Battle) after being offered the head coaching position at Alabama. Instead, Marshall will sign a new 7 year deal to remain at Wichita State as the Shockers' head coach. The new contract is expected to be worth $3.3 million/year.
Great news for Wichita State and for Missouri Valley Conference hoops.
You can discuss this and more on the MVCfans.com Message Board
According to Dave Reynolds of the Peoriaa Journal Star, Bradley has informed head coach Geno Ford that he would be fired.
Ford, 40, was informed Sunday afternoon by new BU director of athletics Chris Reynolds that he was being dismissed following a disappointing 9-24 season marred by injury, illness and suspension.
"It's not something that caught me off guard," Ford said. "Clearly, the record isn't what you'd want it to be. We wanted to win championships, but we haven't been able to get to that level.
'I was realistic when I came here. I inherited a last-place team and knew it would be tough. But it's a great place that is dying for a winner and deserves to win. Somebody's going to get it going. I wish it would've been me. But it just wasn't."
Link to: Full Peoria Journal Star article
You can discuss this and more on the MVCfans.com Message Board
Selection Sunday brings surprises – good and bad – every year for college hoops teams and 2015 was no different for Missouri Valley Conference teams Northern Iowa and Wichita State.
Here are my kneejerk reactions to the MVC pairings:
UNI
Panthers deserved better than a 5 seed.  I'm not a big RPI wonk, but the lack of respect in their seed line is obvious.  That said, the matchup with Wyoming is good for UNI whether it was a 5-12 or 4-13.  And better yet, I really like the potential game with Louisville in the 3rd round (I thought we were just going to call it the 2nd round now?) if both get there.  Plus, there this little Final 4 projection from Seth Davis: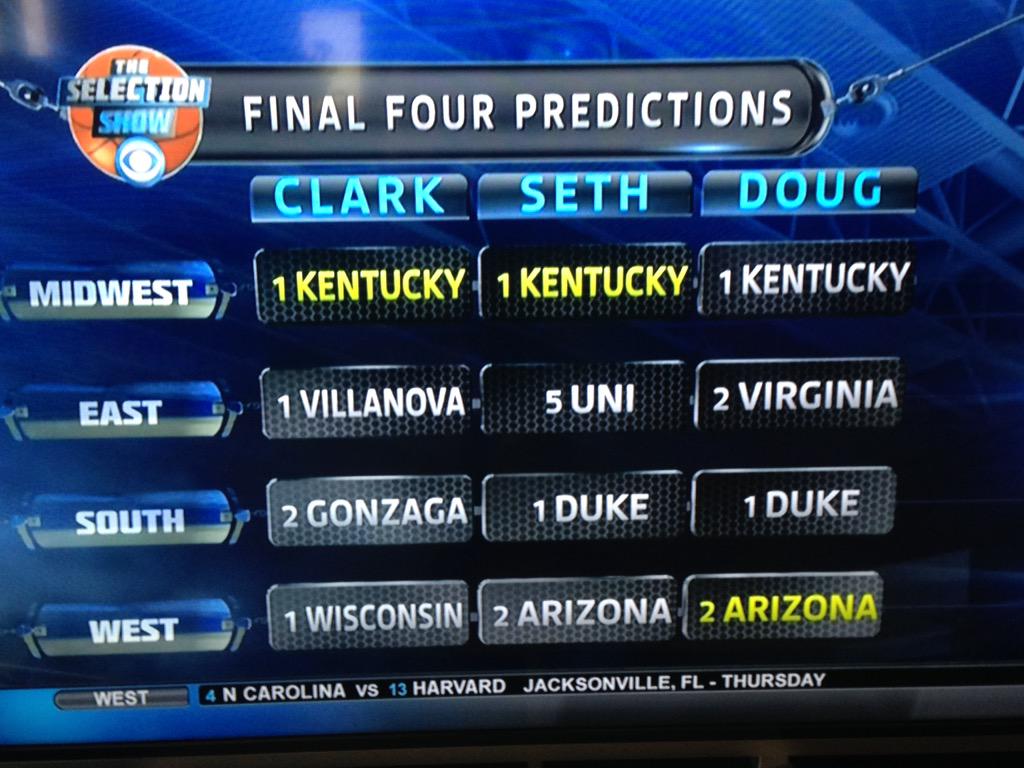 Wichita State 
A 7 seed? You've got to be kidding me.  However, I joked on twitter around noon today that I thought the Shockers would probably be underseeded and given a 6, but I made the comment that I wouldn't care if they got pushed down to a 7 seed if that meant a possible game with Kansas who most everyone assumed would be a 2 seed.  And Voila!  What do you know? And being sent to Omaha to boot?  It's a magical day in Wichita for sure.  Now, the Shockers need to get past an embattled Indiana team whose coach might be on his way out and who some thought wouldn't even make the NCAA tournament.
Welcome to March Madness!
You can discuss this and more on the MVCfans.com Message Board