35 straight wins and counting.  Led by Cleanthony Early's 23 points and a stifling defense, Wichita State cruised to a 64-37 win over Cal-Poly in their NCAA opener at Scottrade Center in Saint Louis. The Shockers led 32-13 at halftime while holding the Mustangs to 4-28 field goal shooting.  In the first 20 minutes, Early outscored Coly-Poly 19-13 by himself.
With the victory, the Shockers advance to face the Kentucky - Kansas State winner on Sunday.

You can discuss this and more on the MVCfans.com Message Board
The NCAA selection show was good news and bad news for Wichita State fans. First, the good: As expected, 34-0 Wichita State was awarded the #1 seed in the Midwest region where they will play their games at the home of the Missouri Valley Conference tournament.  Now the bad: The Shockers have a most difficult road to the Final Four.  After a presumed first round win, WSU could face preseason #1 Kentucky, followed by last year's national champion Louisville, then last year's national runner up, Michigan or perennial power, Duke.
More info to come.
You can discuss this and more on the MVCfans.com Message Board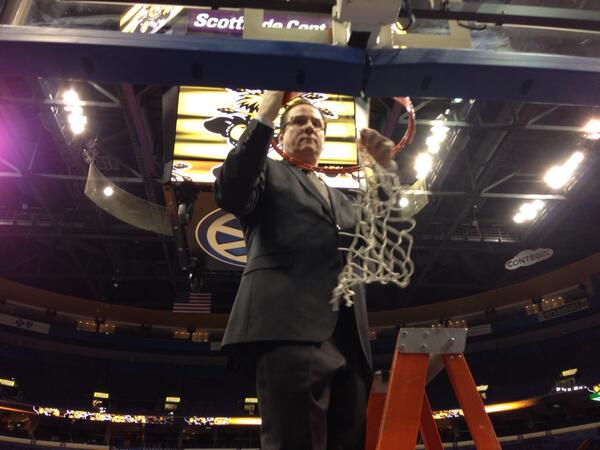 In another dominating performance, the Wichita State Shockers defeated Indiana State 83-68 on Sunday afternoon in St. Louis.
Fred VanVleet led Wichita State with 22 points.  Tekel Cotton added 20 points in the victory.
Here is a quick look back at another entertaining quarterfinal Friday at Arch Madness.
Best game: SIU 63 UNI 58
Led by Desmar Jackson's 20 first half points, the Salukis bolted out to a 36-18 halftime lead.  Northern Iowa steadily battled back and tied the game at 52-52 with just over three minutes to play.  SIU, however, scored the next five points and salted away the game at the free throw line.
Player of the Day:
Lots of choices here, but Desmar Jackson gets the nod.  The Salukis senior guard posted 23 points and 11 rebounds in their victory over Northern Iowa last night.  Also notable were Evansille's DJ Ballentine (31 points), Illinois State's Zach Lofton (25 points), and Missouri State freshman Austin Ruder (21 points / 6 three pointers).  I hate not mentioning Cleanthony Early and Jake Odum who also posted impressive stat lines, but that's exactly what we have come to expect from these two multiple time All-MVC performers.
Surprise of the Day:
One night after hitting a game winning, buzzer beater three pointer and making SportsCenter's Top 10, MVC Freshman and Newcomer of the Year – Milton Doyle of Loyola – scored only 5 points on 1-7 shooting in the Ramblers 75-62 loss.
Looking forward to:
-Can Wichita State continue their unbeaten streak and move to 33-0?
-How many Southern Illinois fans will make the trip from Carbondale for today's semifinal game? If the Salukis pull another upset, the Arch Madness final would be very well attended.
You can discuss this and more on the MVCfans.com Message Board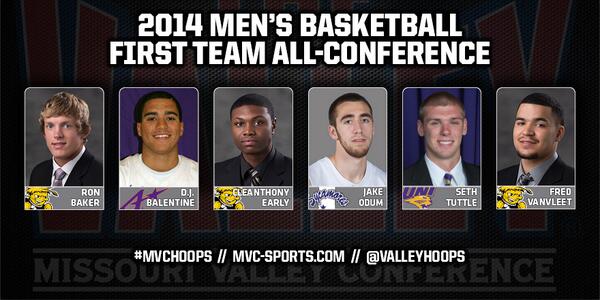 You can discuss this and more on the MVCfans.com message board:
MVCfans.com basketball discussion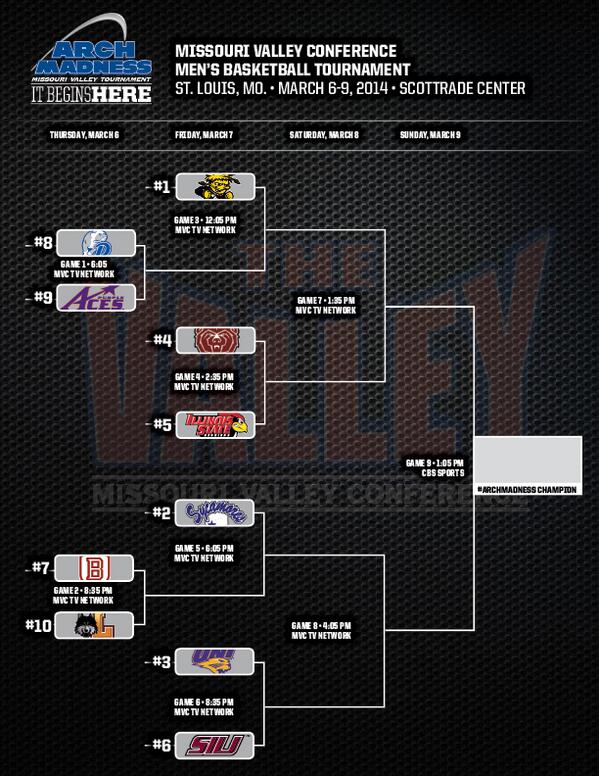 On Friday, I announced my choices for Missouri Valley Conference Coach of the Year, Freshman of the Year, Newcomer of the Year, and Defensive Player of the Year. Today, I am pleased to recognize the finest players in the Valley with my All-MVC first and second teams, as well as those deserving of honorable mention.
Larry Bird Player of the Year
Fred VanVleet – Wichita State
Stats only begin to tell the story of how important Fred VanVleet is to Wichita State.  In some ways he reminds me of a former MVC Player of the Year, Adam Emmenecker – an unflappable leader on the court who makes all of his teammates better.  Just a sophomore, VanVleet has led his team to a Final 4 and an undefeated regular season in his two years as the Shockers' floor general – find me a point guard in America with a better resume that that.
On the court, VanVleet averages an efficient 12+ ppg – 48% FG, 42% 3PT, 83%FT.  He leads the Shockers is assists (5.2/gm) and steals (2.0/gm) while also averaging 4.0 rebounds per game. Playing on an undefeated league champion team with multiple deserving POY candidates, VanVleet is the proverbial "straw that stirs the drink".
Congratulations Fred VanVleet on being selected as the winner of the MVCfans.com Player the Year award.
First Team All-MVC
Fred VanVleet, Wichita State
Tekele Cotton, Wichita State
Jake Odum, Indiana State
Cleanthony Early, Wichita St
Seth Tuttle, Northern Iowa
Chris' notes: I feel strongly that Tekele Cotton deserves to be on the 1st team, although voters who get overly concerned with statistics may disagree with me.  Obviously, there are several players not among this group of five who could claim the last spot or two on the first team.  I won't argue with anyone who wants to put D.J. Balentine on this list after he averaged 22 ppg and I know that a case could also be made for Ron Baker as well.  In the end, I felt that the best interior player (Tuttle) merited inclusion after averaging 15 points and 7 rebounds per game.
Second Team All-MVC
Ron Baker, Wichita State
D.J. Balentine, Evansville
Desmar Jackson, SIU
Walt Lemon Jr, Bradley
Jamar Gulley, Missouri State
Anthony Beane, SIU
Chris' notes: I would love to see a pickup game between the first and second teams – plenty of scorers among this group. Baker and Balentine are good enough to be first-teamers, so there was no debate listing them here. Jackson and Lemon Jr have had great individual careers and performed well enough this season to earn this recognition I ended up with six players on the team with the final 2 spots being a toss up between Beane, Gulley, Arop, and Doyle – I don't believe you could go wrong with any of them. I chose Gulley and then gave Beane the nod for an extra spot because he played his best basketball in conference play, scoring in double figures in 15 of SIU's last 16 league games and the Salukis outperformed expectations in large part because of Beane's play.  Regardless of which players were selected, all had excellent years.
Honorable Mention All-MVC
Milton Doyle, Loyola
Daishon Knight, Illinois State
Egidijus Mockevicius, Evansville
Tyshon Pickett, Bradley
Christian Thomas, Loyola
Manny Arop, Indiana State
Richard Carter, Drake
Zach Lofton, Illinois State
Wes Washpun, Nothern Iowa
You can discuss this and more on the MVCfans.com message board:
MVCfans.com basketball discussion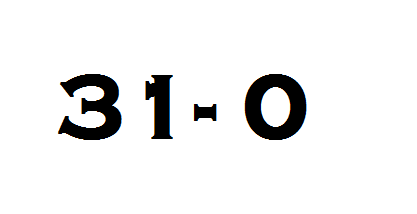 Congrats to the Wichita State Shockers for making history today with their 68-45 win over Missouri State.
From Kansas.com:
Wichita State is 31-0, and ready to make more history.

The second-ranked Shockers routed Missouri State 68-45 on Saturday at Koch Arena to complete NCAA Division I's first unbeaten regular season since Saint Joseph's in 2003-04.

It has been a historic Missouri Valley Conference basketball season and the league's champion will obviously be well represented on our All-MVC teams and individual honorees list. Today, we start by recognizing a coach and several players for their accomplishments this season.
Below are our selections for Missouri Valley Conference Coach of the Year, Freshman of the Year, Newcomer of the Year, and Defensive Player of the Year.
Missouri Valley Conference Coach of the Year:
Gregg Marshall, Wichita State
Others considered:  Barry Hinson, SIU; Paul Lusk, Missouri State
For the third consecutive season, Gregg Marshall of Wichita State is our selection for MVC Coach of the Year. How do you exceed expectations and win MVC Coach of the Year when you are coming off of a Final 4 trip and are the prohibitive league favorite? How about by winning EVERY game in the regular season. Congrats to Coach Gregg Marshall – our 2014 MVCfans.com Coach of the Year.
Missouri Valley Conference Freshman of the Year:
Milton Doyle, Loyola
Others considered: Reggie Lynch, Illinois State; Blake Simmons, Evansville; Austin Ruder, Missouri State
By averaging 15+ points per game, Doyle leads all MVC freshman and ranks among the best scorers in the entire conference. The Kansas transfer will be a foundation for Loyola moving forward.   Congratulations Milton Doyle.
Missouri Valley Conference Newcomer of the Year:
Wes Washpun, Northern Iowa
Others considered: Milton Doyle, Loyola; Daishon Knight, Illinois State
This was the most difficult of the individual awards as there are several contenders worthy of recognition. While Doyle and Knight averaged more points, Washpun – a University of Tennessee transfer – managed 8.3 points per game while shooting over 46% from the field.  He also averaged 3.4 rebounds per game and 3.7 assists per game.  Congratulations Wes Washpun.
Missouri Valley Conference Defensive Player of the Year:
Tekele Cotton, Wichita State
Others Considered: none
I expect the voting on this award will be unanimous.  On a Wichita State team comprised of several players capable of making All-MVC, Cotton sticks out as the heart and soul of the Shockers' league leading defense.  We recognize him today as the Defensive Player of the Year.  Congratulations Tekele Cotton.
I will post our All-MVC teams and Player of the Year Honoree this weekend.
The 1, 2, 7 and 10 seeds have been determined already, but as we near Arch Madness you can follow the result of every game to see where your team will be seeded in St. Louis.