Great news today from the MVC office:
ESPN and the Missouri Valley Conference have announced a 10-year extension to their current media rights agreement that will provide increased coverage of conference events across ESPN platforms through the 2023-24 academic year.

As part of the deal – which continues a business relationship that began in 1986 – ESPN, the Missouri Valley Conference and its 10 member institutions will work jointly to develop inhouse production capabilities at each campus that will provide significant national coverage for multiple sports on ESPN3 and hands-on educational opportunities for students. As a result, ESPN3 will showcase a minimum of 820 events a year (a minimum of 70 men's basketball) in the final six years of the agreement.
Full report: MVC-sports.com
You can discuss this and more on the MVCfans.com Message Board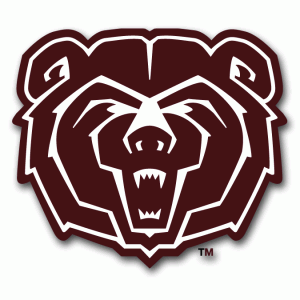 Congratulations to Head Coach Keith Guttin and the Missouri State Bears on winning the Springfield regional.
From MissouriStateBears.com:
SPRINGFIELD, Mo. – Missouri State extended its storybook run through the 2015 postseason with a 3-2 victory over Iowa to clinch the second NCAA Division I Regional title in school history Sunday evening at Hammons Field. Jordan Knutson limited the Hawkeyes to one hit and only two baserunners through the first seven innings, before Bryan Young withstood a late UI charge to wrap up the Bears' 19th consecutive victory and the Springfield Regional championship.

With their school-record-breaking 48th victory of the season, Missouri State advances to Super Regional play, where they will take on Arkansas in a best-of-three format next weekend (June 4-7). The NCAA will make its official announcement of Super Regional locations, dates, game times and television information Monday (June 1) evening.
You can discuss this and more on the MVCfans.com message board:
MVCfans.com baseball discussion
Multiple reports are indicating that Gregg Marshall will not make his planned visit to Tuscaloosa (since confirmed by Alabama AD Bill Battle) after being offered the head coaching position at Alabama. Instead, Marshall will sign a new 7 year deal to remain at Wichita State as the Shockers' head coach. The new contract is expected to be worth $3.3 million/year.
Great news for Wichita State and for Missouri Valley Conference hoops.
You can discuss this and more on the MVCfans.com Message Board
According to Dave Reynolds of the Peoriaa Journal Star, Bradley has informed head coach Geno Ford that he would be fired.
Ford, 40, was informed Sunday afternoon by new BU director of athletics Chris Reynolds that he was being dismissed following a disappointing 9-24 season marred by injury, illness and suspension.
"It's not something that caught me off guard," Ford said. "Clearly, the record isn't what you'd want it to be. We wanted to win championships, but we haven't been able to get to that level.
'I was realistic when I came here. I inherited a last-place team and knew it would be tough. But it's a great place that is dying for a winner and deserves to win. Somebody's going to get it going. I wish it would've been me. But it just wasn't."
Link to: Full Peoria Journal Star article
You can discuss this and more on the MVCfans.com Message Board
Selection Sunday brings surprises – good and bad – every year for college hoops teams and 2015 was no different for Missouri Valley Conference teams Northern Iowa and Wichita State.
Here are my kneejerk reactions to the MVC pairings:
UNI
Panthers deserved better than a 5 seed.  I'm not a big RPI wonk, but the lack of respect in their seed line is obvious.  That said, the matchup with Wyoming is good for UNI whether it was a 5-12 or 4-13.  And better yet, I really like the potential game with Louisville in the 3rd round (I thought we were just going to call it the 2nd round now?) if both get there.  Plus, there this little Final 4 projection from Seth Davis: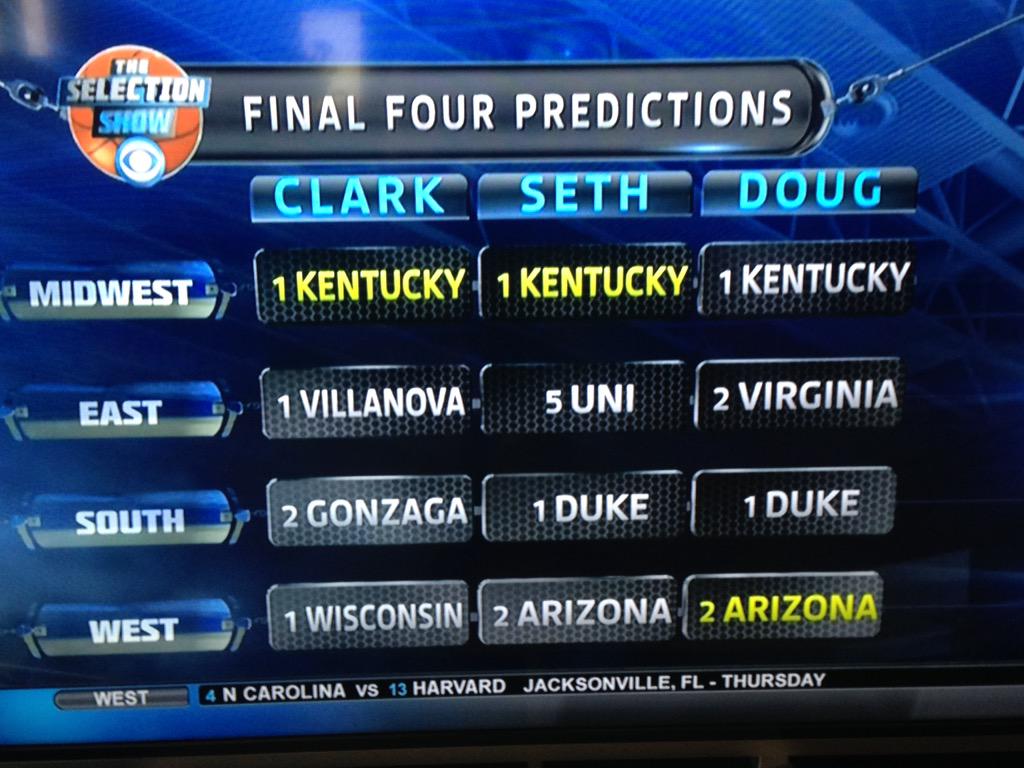 Wichita State 
A 7 seed? You've got to be kidding me.  However, I joked on twitter around noon today that I thought the Shockers would probably be underseeded and given a 6, but I made the comment that I wouldn't care if they got pushed down to a 7 seed if that meant a possible game with Kansas who most everyone assumed would be a 2 seed.  And Voila!  What do you know? And being sent to Omaha to boot?  It's a magical day in Wichita for sure.  Now, the Shockers need to get past an embattled Indiana team whose coach might be on his way out and who some thought wouldn't even make the NCAA tournament.
Welcome to March Madness!
You can discuss this and more on the MVCfans.com Message Board
Seth Tuttle had 15 points, nine rebounds and three assists, leading No. 11 Northern Iowa back from an 18-point first-half deficit to beat Illinois State 69-60 in the Missouri Valley Conference tournament championship game on Sunday. The Redbirds made eight of their first 12 shots, four of them 3-pointers, and led 33-15 with 2:44 to go in the half.
UNI quickly responded after halftime, closing a 14 point halftime deficit to 39-36 in less than five minutes. Two minutes later, the Panthers took their first lead at 40-39 on a Jeremy Morgan three-pointer – a lead they never relinquished.
Northern Iowa won the MVC tournament title for the third time in seven years and has now won 19 of its past 20 games.
MVC semifinals
Illinois St 65
#8 Wichita State 62
#11 UNI 63
Loyola 49
You can discuss this and more on the MVCfans.com Message Board

Yesterday, I announced my choices for Missouri Valley Conference Coach of the Year, Freshman of the Year, Newcomer of the Year, and Defensive Player of the Year. Today, I am honored to recognize the finest players in the Valley with my All-MVC first and second teams, as well as those deserving of honorable mention.
Larry Bird Player of the Year
Seth Tuttle – Northern Iowa

Northern Iowa senior Seth Tuttle is our choice for Missouri Valley Conference Player of the Year based on an outstanding 2014-15 campaign in which he led the Panthers in scoring, rebounds, and assists while elevating UNI into the national polls an anticipated high NCAA seed.  Tuttle averaged 15.6 ppg for the season, but increased that to 16.7 in league play to lead Valley scorers.  He shot 63% from the floor and 44.7% from three point range, while also collecting 6.6 rebounds and 3.3 assists per game.
Congratulations Seth Tuttle on being selected as the winner of the MVCfans.com Player the Year award.
First Team All-MVC
Seth Tuttle – Northern Iowa
Fred VanVleet, Wichita State
Ron Baker – Wichita State
Tekele Cotton, Wichita State
Egidijus Mockevicius, Evansville

Chris' notes: Putting three Shockers on the first team wasn't a hard decision here and frankly, adding a fourth was considered.  Tuttle, VanVleet, Baker, and Cotton were absolute slam dunks on my list.  The fifth spot came down to Mockevicius, Darius Carter, and DJ Balentine.  Ultimately, I chose Mockevicius based in large part on his 9 double-doubles in league play (in just 16 games).

Second Team All-MVC
Darius Carter, Wichita State
D.J. Balentine, Evansville
Wes Washpun, UNI
Devonte Brown, Indiana State
Daishon Knight, Illinois State

Chris' notes: It was very difficult to distinguish between the 2nd team and honorable mention honorees, but I did my best to acknowledge those I felt were most worthy by placing them on this team.

Honorable Mention All-MVC
Anthony Beane, SIU
Daishon Knight, Illinois State
Gary Ricks Jr, Drake
Christian Thomas, Loyola
Khristian Smith, Indiana State
Reggie Lynch, Illinois State
Milton Doyle, Loyola
Deon Mitchell, Northern Iowa
DeVaughn Akoon-Purcell, Illinois State
You can discuss this and more on the MVCfans.com message board:
MVCfans.com basketball discussion

After what was another tremendous Missouri Valley Conference basketball season, today we begin by honoring the best of the past year.  This is the first of two parts of our 2014-15 awards as we recognize a coach and several players for their accomplishments this season.
Below are our selections for Missouri Valley Conference Coach of the Year, Freshman of the Year, Newcomer of the Year, and Defensive Player of the Year.
Missouri Valley Conference Coach of the Year:
Ben Jacobson, Northern Iowa
Others considered: Gregg Marshall, Wichita State
In a year where two head coaches were absolutely deserving of the honor, Ben Jacobson of Northern Iowa is our selection for MVC Coach of the Year.  Jacobson led a UNI team that was without a single vote in the preseason poll into the AP Top 10.  The Panthers were only a New Year's Eve three point loss (in the league's first game) away from claiming a share of the MVC regular season title, finishing 16-2 in the MVC and 27-3 overall.   Congrats to Coach Ben Jacobson – our 2015 MVCfans.com Coach of the Year.
Missouri Valley Conference Freshman of the Year:
Brenton Scott, Indiana State
Others considered: Reed Timmer, Drake; Josh Cunningham, Bradley

In another close decision, Brenton Scott of Indiana State is our choice for MVC Freshman of the Year.  The Sycamore's redshirt frosh averaged 11.7 ppg in league play while shooting 45% from three point range.
Missouri Valley Conference Newcomer of the Year:
DeVaughn Akoon-Purcell, llinois State
Others considered: Tramique Sutherland, Bradley; Paul Jesperson, UNI

Despite missing nearly a month of the season (and the first 3 MVC conference games) Akoon-Purcell was an easy selection as Newcomer of the Year.  The junior transfer played his best basketball at the end of the season, scoring in double figures for the Redbirds in six of the final seven games.  He finished the year averaging 13.0 ppg and 5.7 rebounds per game.
Missouri Valley Conference Defensive Player of the Year:
Tekele Cotton, Wichita State
Others Considered: none
In my opinion, Cotton will go down in MVC lore as one of the great defenders in league history. A relentless defender capable of containing virtually all types of scoring threats – inside and out -  we honor Tekele Cotton for the second consecutive year as our Missouri Valley Conference defensive player of the year.
I will post our All-MVC teams and Player of the Year Honorees tomorrow.
Ron Baker scored 17 points to help #11 Wichita State beat #10 Northern Iowa 74-60 on Saturday and win the Missouri Valley Conference regular season championship.
Fred VanVleet added 13 points for the Shockers.
Seth Tuttle scored 16 points to lead Northern Iowa (27-3, 16-2), which had a 16-game winning streak snapped.


You can discuss this and more on the MVCfans.com Message Board