Now that we have started the 4th installment of our MVCfans.com predictions, I offer my final preseason power rankings until our polling has completed.  There is no doubt that Wichita State will be selected to win the Valley.  Indiana State and UNI will undoubtedly be 2nd and 3rd (or 3rd and 2nd).  After that, spots 4-10 could go any which way.
MVC Power Rankings:
1) Wichita St – Shockers will be a unanimous selection and Cleanthony Early preseason POY.
2) Indiana St - Can the senior version of Jake Odum take the Sycs back to the NCAA tournament the way he did as a frosh?
3) UNI - I think success in Cedar Falls rides on the development of Deon Mitchell.
4) Bradley – I favor the experience of Lemon, Pickett, and Prosser in placing the Braves here, but worry about depth.
5) Missouri St – This year's Bears will make a big jump and could position themselves for a Top 2 finish next season.
6) Loyola - I acknowledge this might be a reach, but I will go out on a limb and say the Ramblers avoid Thursday night.
7) SIU - Despite a weakened inside presence, Barry Hinson knows the Valley well and he'll get the most out of Jackson and Beane.
8 ) Illinois St - I could be convinced to drop the Redbirds lower. It wouldn't be that hard except for the questions at 9 and 10.
9) Evansville - Losing Colt Ryan was bad enough, but Ned Cox and Troy Taylor too?  Could be a long year for the Aces.
10) Drake – A new coach and a roster overhaul typically doesn't result in a winning season right out of the gate.
You can discuss this and more on the MVCfans.com message board
The Wichita State Shockers, fresh off of a Final 4 run, have landed a desirable national television game on ESPN2 against Western Kentucky during the channel's Tip Off Marathon on November 11.  Here is the analysis from ESPN.com:
Western Kentucky at Wichita State, 1 a.m. ET, ESPN2: Just two years ago, Western Kentucky, a proud, historically successful program, appeared to be in deep decline. In January 2012, a 5-10 team lost to six players (true, and long, story), then fired its coach. Since then, Ray Harper has managed to get WKU into the tournament twice, which is as much a testament to his coaching as it is to the wacky power of automatic bids and mid-major conference tournaments. But really, this fixture is about the Wichita State Shockers and their fans, who, in the wake of a surprise Final Four visit, are no doubt eager to showcase the strength of their program and their fan base to a national audience. Charles Koch Arena is always bumping. Imagine what they'll have cooking for a midnight local tip. Oh my.
Additionally, news reports have indicated that the Shockers have agreed to participate in the season opening set of games to be played on November 8 at American Airlines Center in Dallas if a suitable opponent can be found.  Here is a link to the report from: CBSsports.com:

You can discuss this and more on the MVCfans.com message board
Interesting development in the world of coaching contracts with possible future ramifications for coaches at all levels.  Apparently, head mens basketball coach Geno Ford received permission from Kent State to interview for the  Bradley opening in 2011, but never got their permission to actually leave his position at Kent State.
While Kent State agreed to let Ford talk to Bradley, "Consent to interview was not a consent to breach the employment contract," Portage County Common Pleas Judge John Enlow said in a 14-page ruling Friday. "KSU did not acquiesce to Coach Ford's abandonment of their mutual contract."
Because Kent State did not agree to allow him to leave his contract with their institution and no compensation or buyout was agreed to before he took the Bradley job, the university was awarded a $1.2M judgment against Ford for breach of contract.  Additionally, Kent State has sued Bradley for contract interference and that case will go to trial on October 7.
Full story from The Peoria Journal Star: http://www.pjstar.com/free/x853689962/Kent-St-wins-1-2M-judgment-against-Bradley-head-coach-Geno-Ford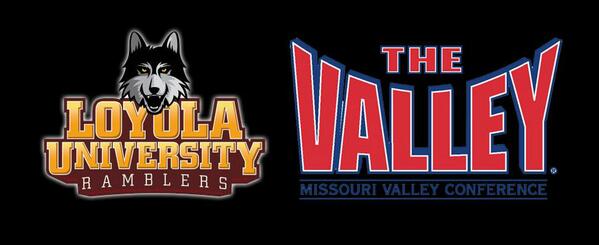 We welcome the Loyola Univeristy Ramblers to the Missouri Valley Conference!
Great work by @ddocket – a full year of MVC sports in 8 minutes.
.
After 36 years as the skipper of the Wichita State Shockers, Gene Stephenson was fired as head baseball coach on Tuesday. In 36 seasons at the helm, Stephenson won 20 regular season MVC title, 18 MVC tournament titles, appeared in 7 College World Series and won the Valley's only college baseball national championship in 1988.
Link to Wichita Eagle report: Sexton says Gene Stephenson's 36-year Wichita State tenure could've ended differently
You can discuss this and more on the MVCfans.com baseball message board
Missouri Valley Conference tournament champion Wichita State saw their season end with a 3-1 loss to Arkansas in the NCAA baseball tournament on Saturday afternoon.
Full report from Wichita Eagle.
Kansas State scored 9 runs in the bottom of the first inning and cruised to a 20-11 victory over Wichita State on Friday afternoon in Manhattan, KS. It was the most runs ever surrendered by a Wichita State team in NCAA play.
The 4th seeded Shockers will play the loser of the Arkansas vs Bryant game at 3pm on Saturday in an elimination game.
NORMAL, Ill. – Wichita State won its 18th Missouri Valley Conference Tournament title with a 5-2 win over Illinois State.

Cale Elam pitched seven innings and allowed two runs on eight hits with no walks and seven strikeouts to earn the win, while Aaron LaBrie pitched two shutout innings with three strikeouts to earn the save.
link: Shockers wins MVC tournament title
The pairings for the 2013 NCAA Division I Baseball Championship bracket will be announced on May 27 at Noon ET on ESPNU.
From: MVC-Sports.com
Illinois State earned its first-ever outright MVC regular-season title after finishing 16-5 in league play – and the Redbirds have earned the tournament's top seed. The Redbirds were also regular-season co-champions in 2010, sharing with Wichita State.

Illinois State enters the tournament on the heels of a five-game winning streak after taking all three matchups this weekend against Southern Illinois and the final two against Evansville the previous weekend.
The Redbirds will host the MVC baseball tournament beginning on May 21. Click here to see the full tournament bracket: 2013 MVC baseball tournament bracket